For two weeks I've been traveling in Asia again.
Singapore
First I went to Singapore to see the Formula1 in the Marina Bay. This was more or less a street race. The whole area from the Boat Quay, to the National Gallery, to Gardens by the Sea was turned into a race circuit. From the highway I could see it. At the hotel in China Town I met four guys who were going to the GP as well, so we went together. One of them was from Chili, one from Mexico and two from Germany.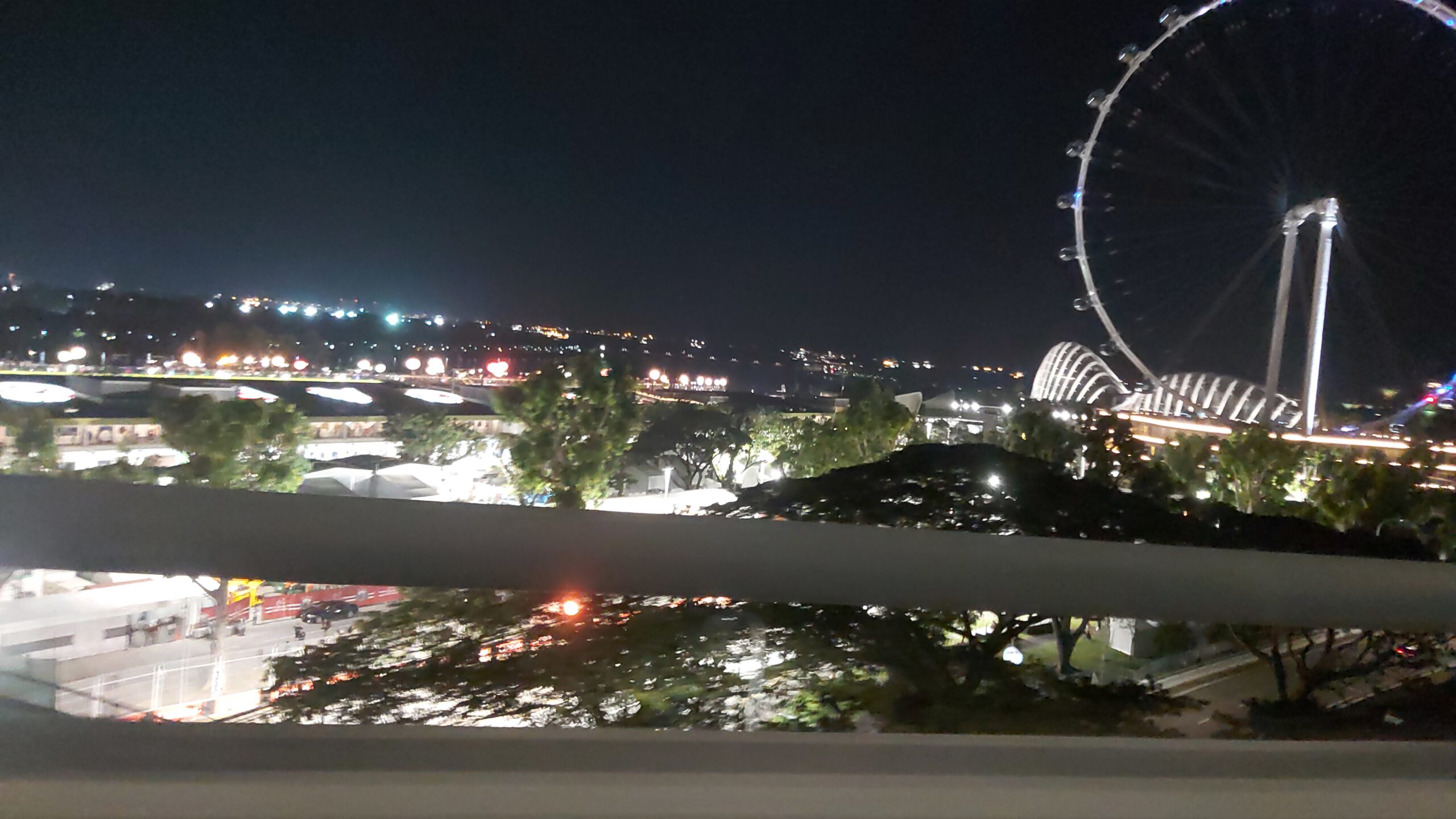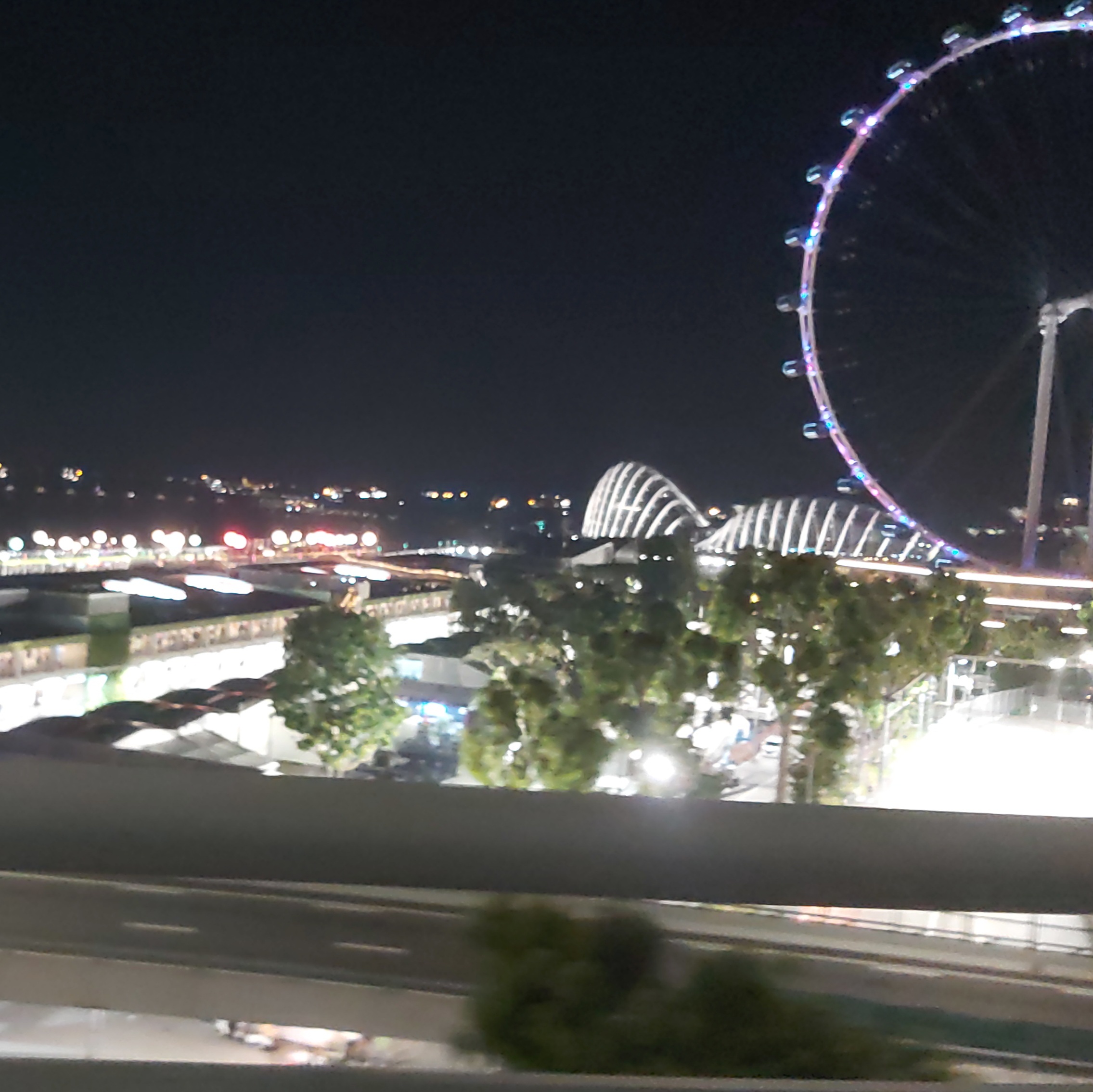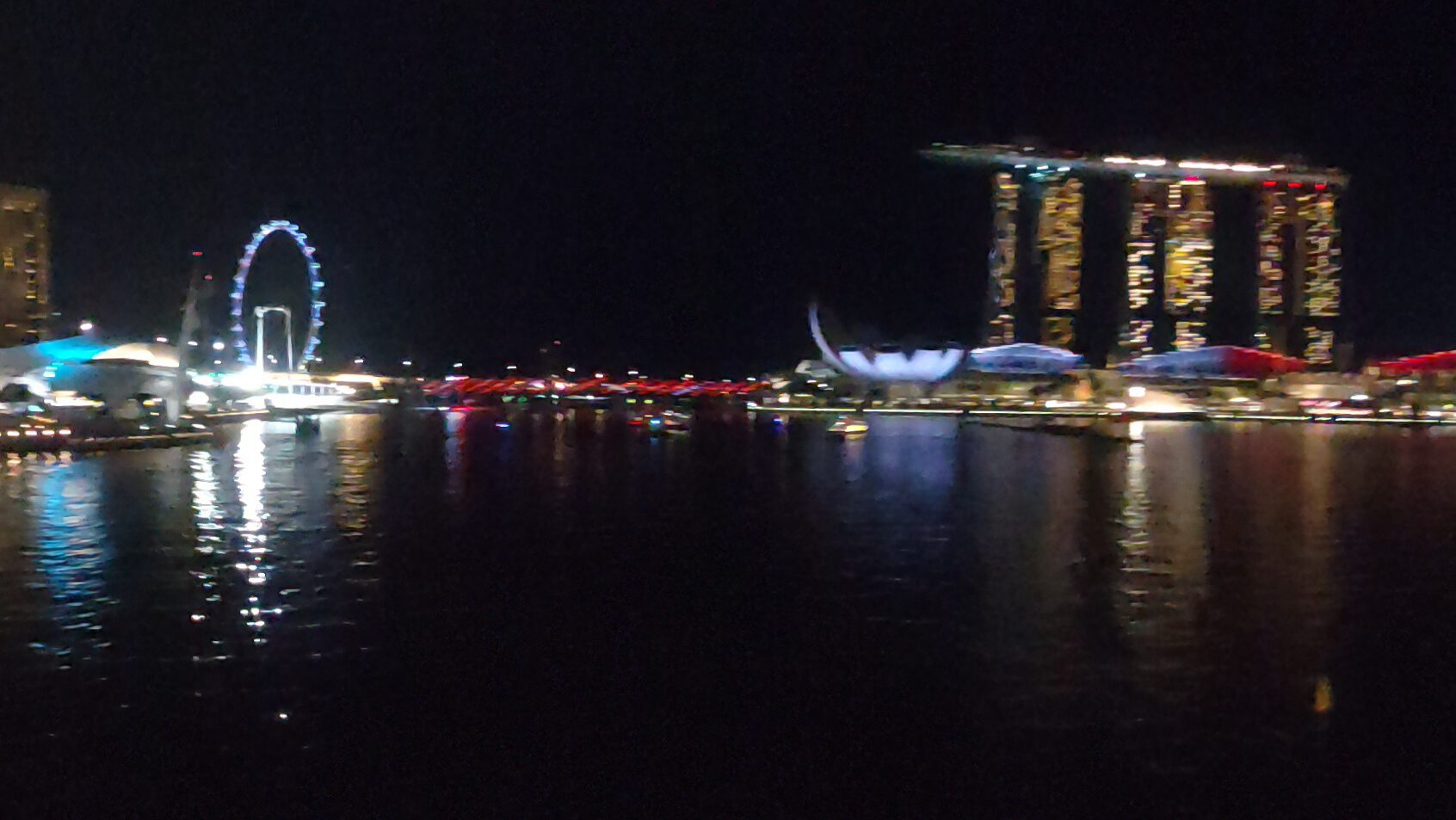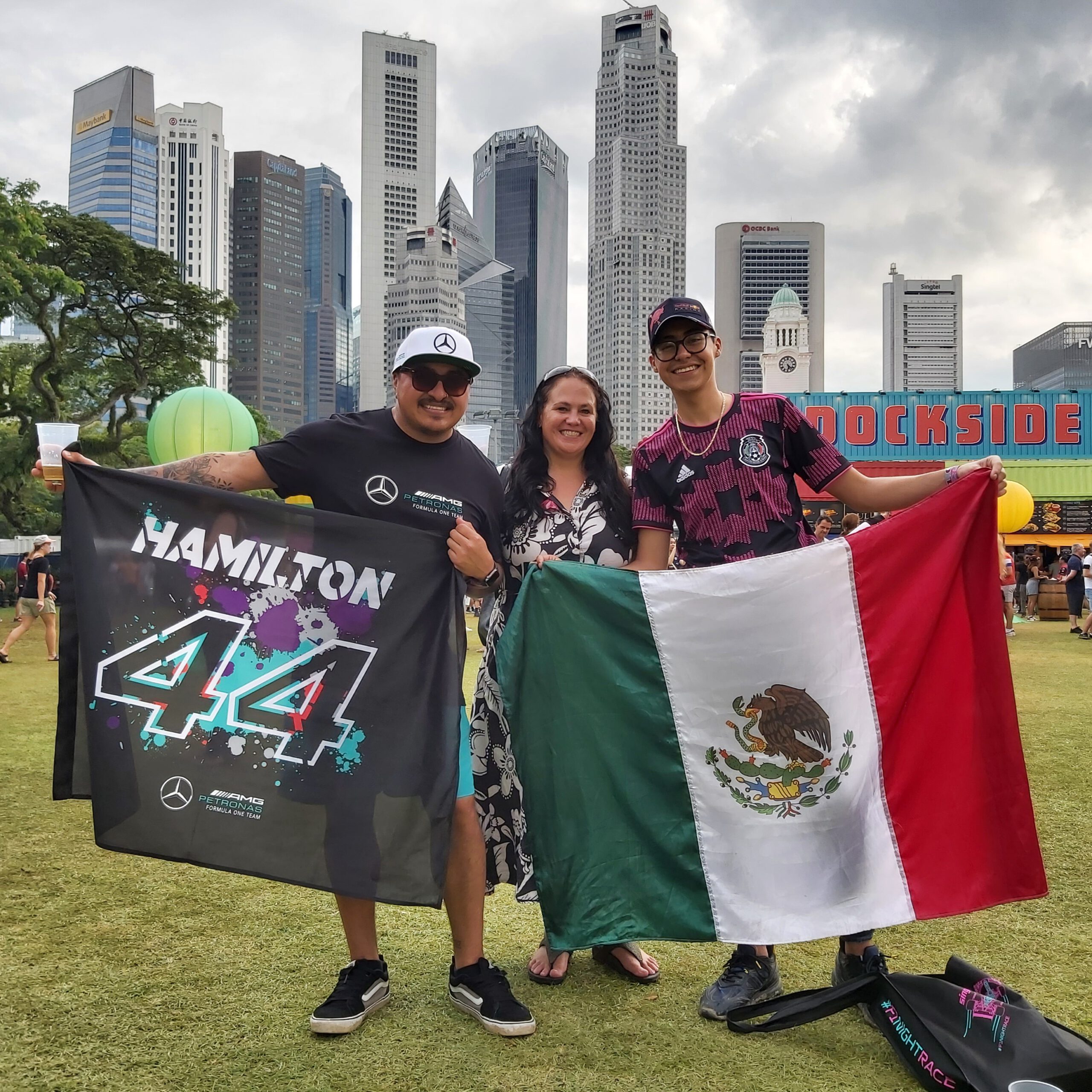 What I liked most about this event was the vibe. Many different people from all over the world and everyone was cheering for each others favorite drivers and partying together. My seat was in the Stamford Grandstand. It was very rainy and slippery before and during the race, so many drivers lost control in the corner or even crashed, coincidently in the corner in front of me. We ran into Checo Perez during the day, who later won the race.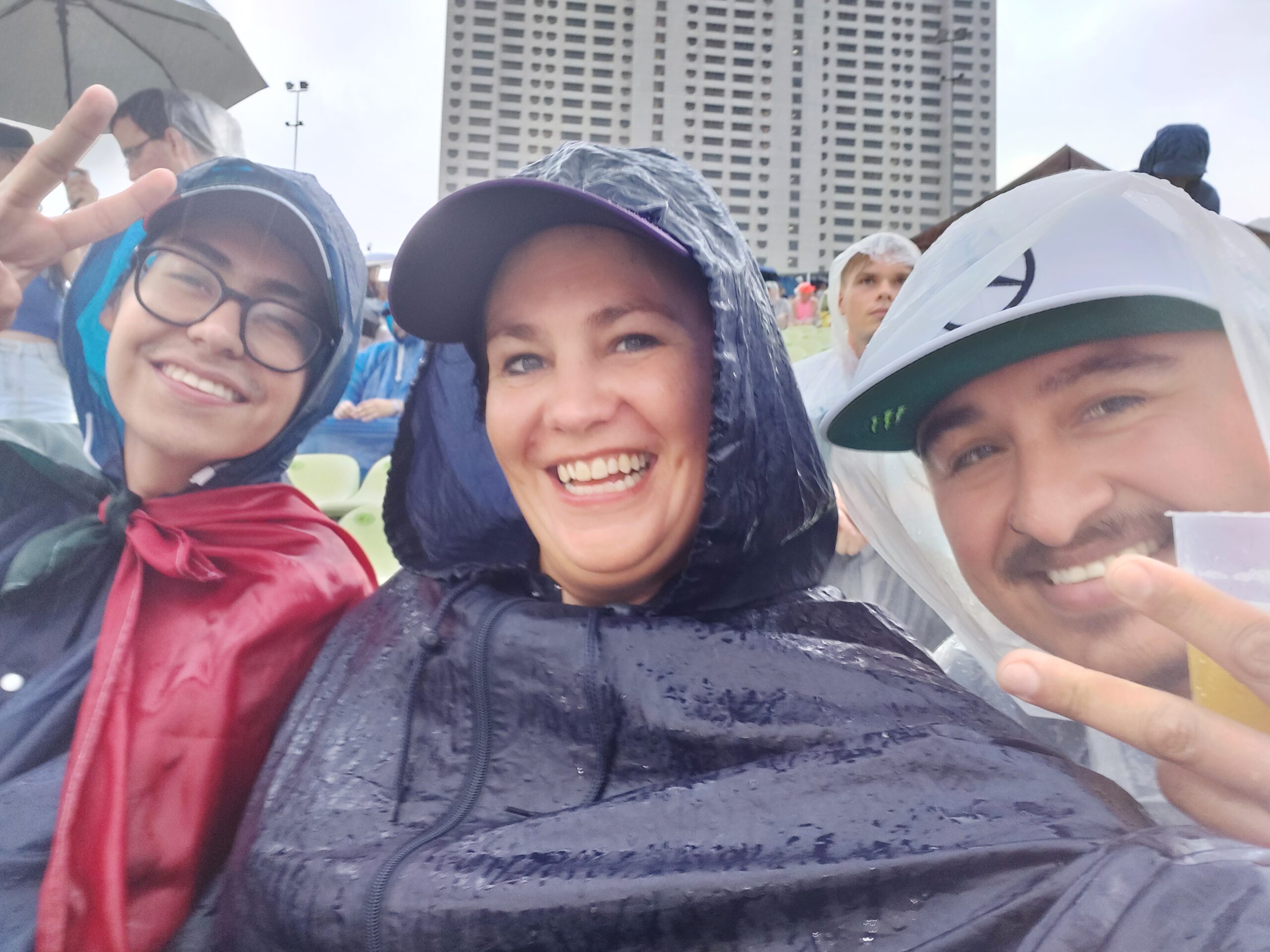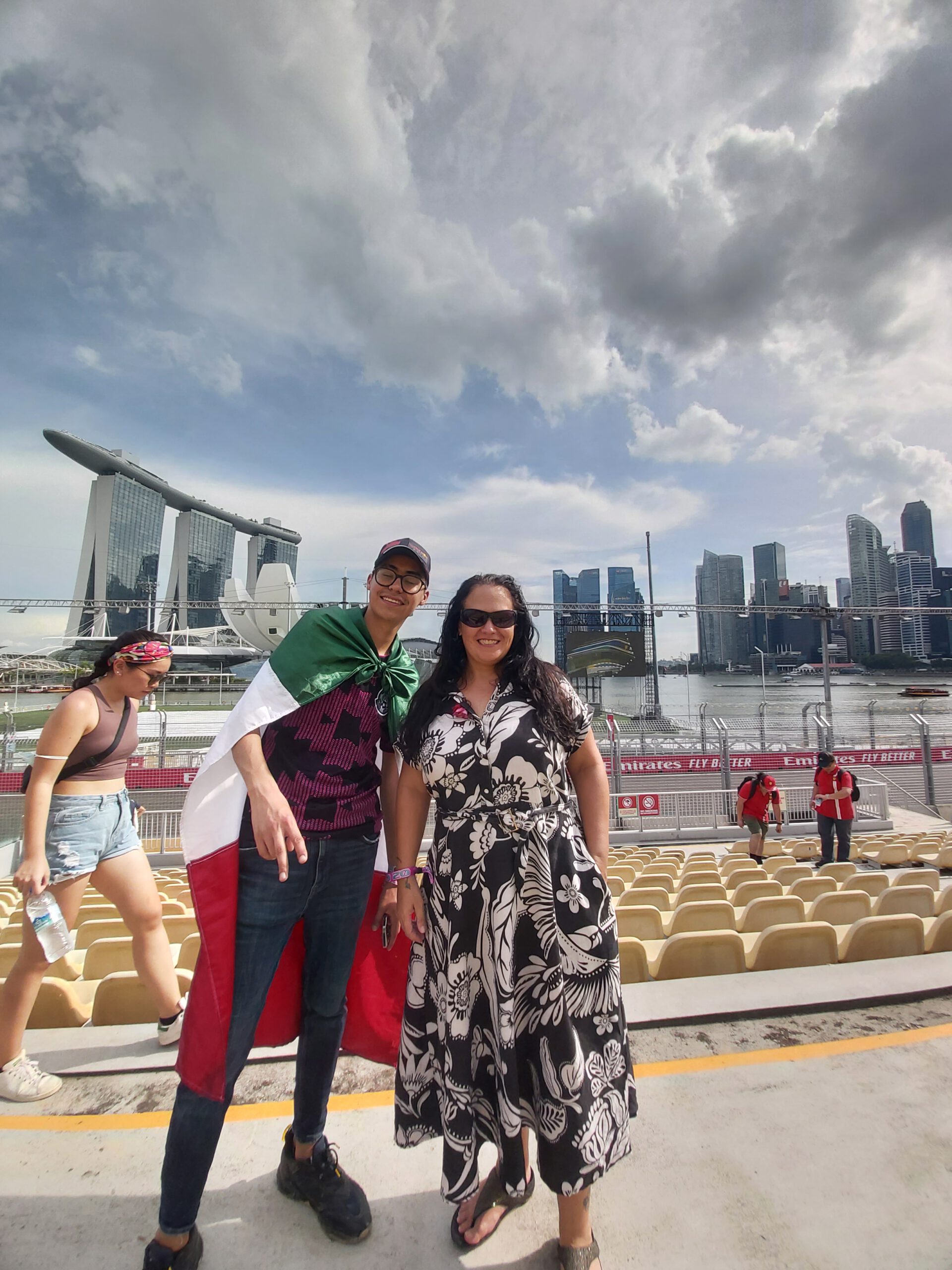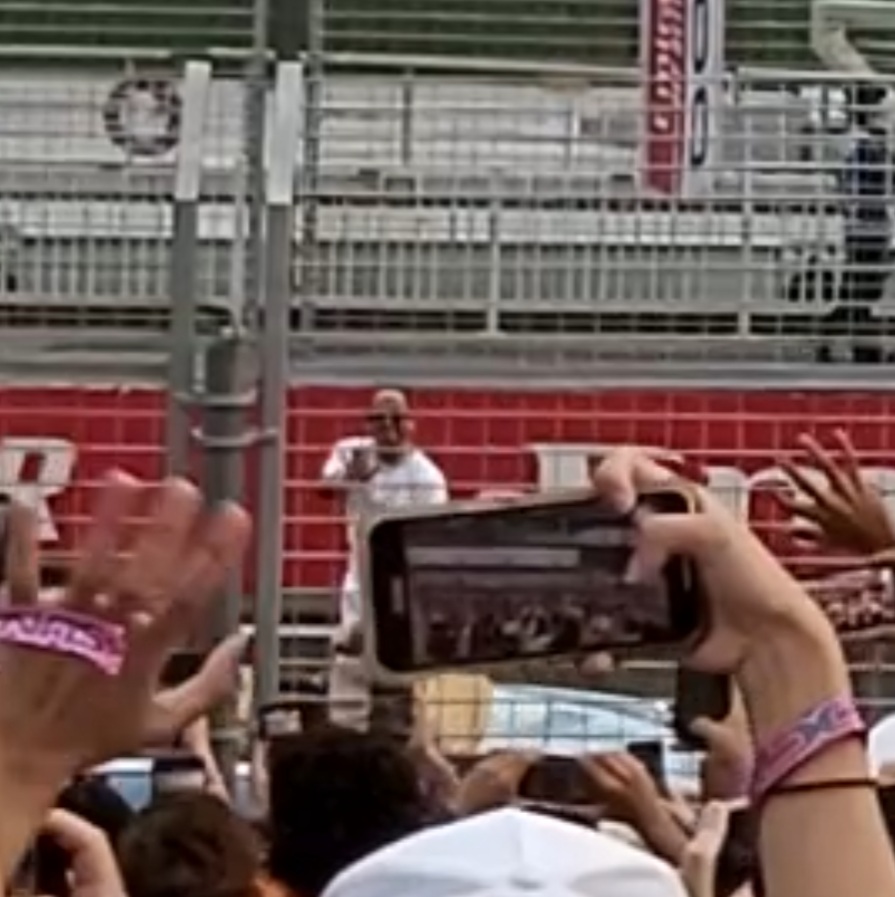 There were also many bands playing, like Black Eyed Peas and Salammusik, who I filmed some years ago when they were touring in the Netherlands. So we took a picture together and I really liked their show very much.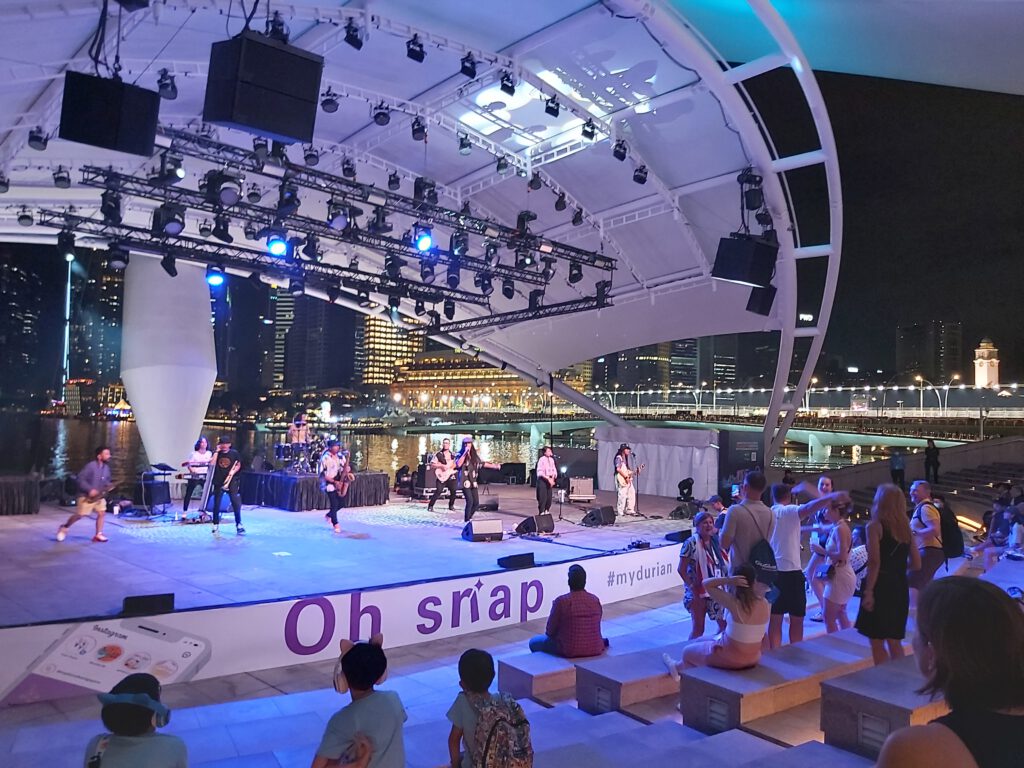 After the GP was over I went looking for the original statue of Stamford Raffles again and found it in the backyard of Victoria Memorial Hall at Empress Place, which was part the GP area, behind a grandstand. That's why I couldn't find it before.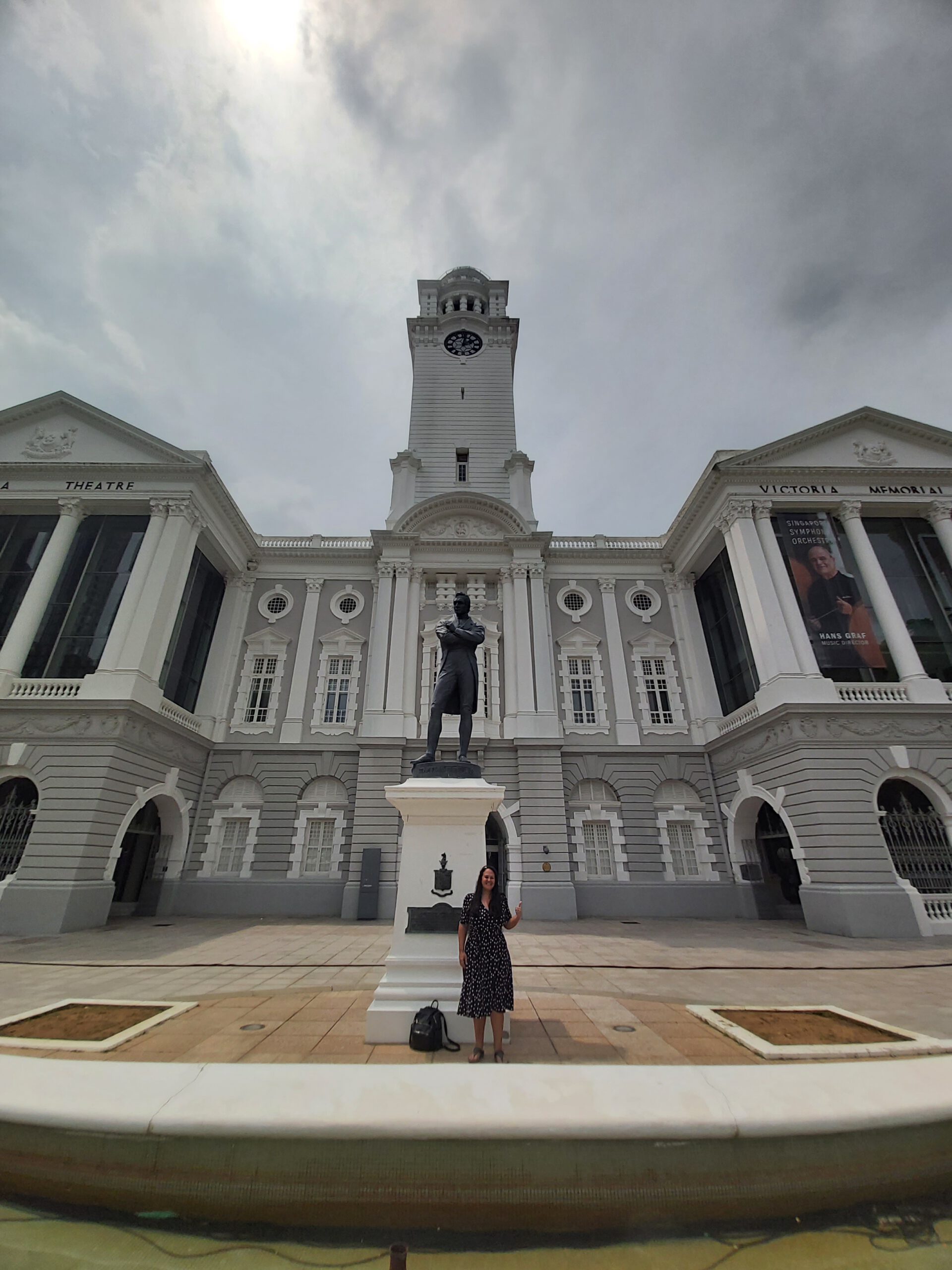 I also went to the National Gallery and saw the exhibition of Chua Mia Tee. What an amazing artist, his paintings are very beautiful. You can see the exhibition online in VR here: https://my.matterport.com/show/?m=QVSd7H5Ah8s&back=1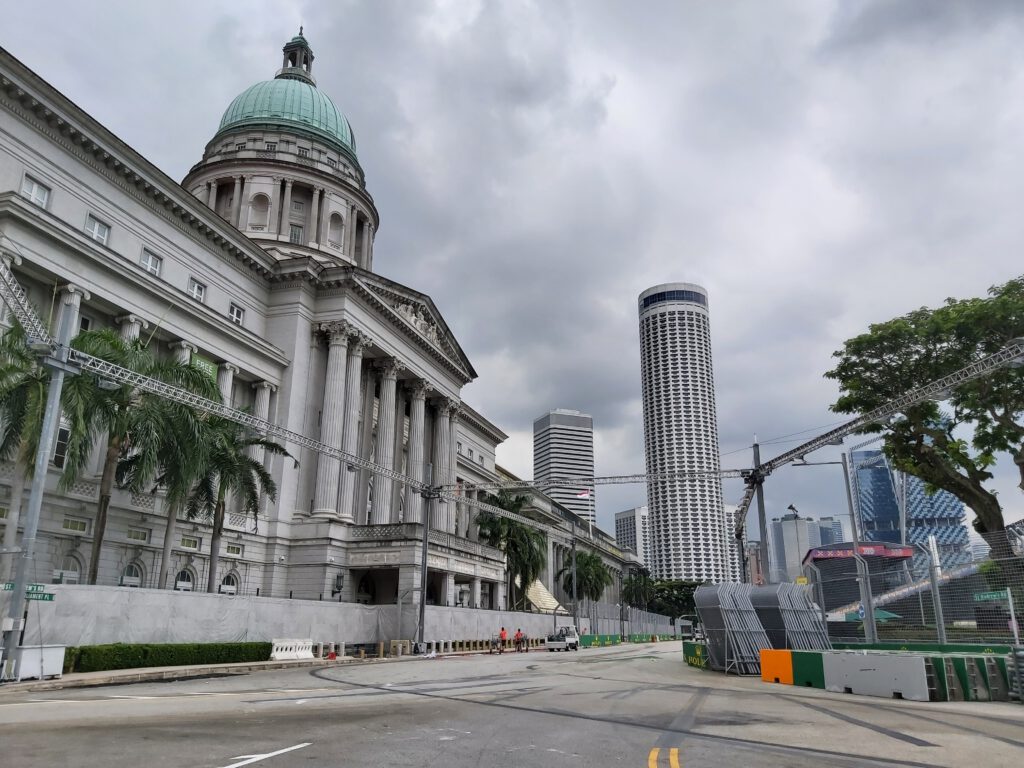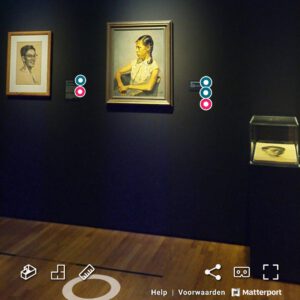 There are many Melati flower trees in Singapore in many colors. 🙂 And I also found my grandmother's favorite drink 'stroop susu'. It's called 'Bandung rose milk drink' here. At the shopping mall there was even a water vortex and river with gondolas. On the last day here we went for lunch in Little India and after that it was time to say goodbye to my new friends. See you next time! 🙂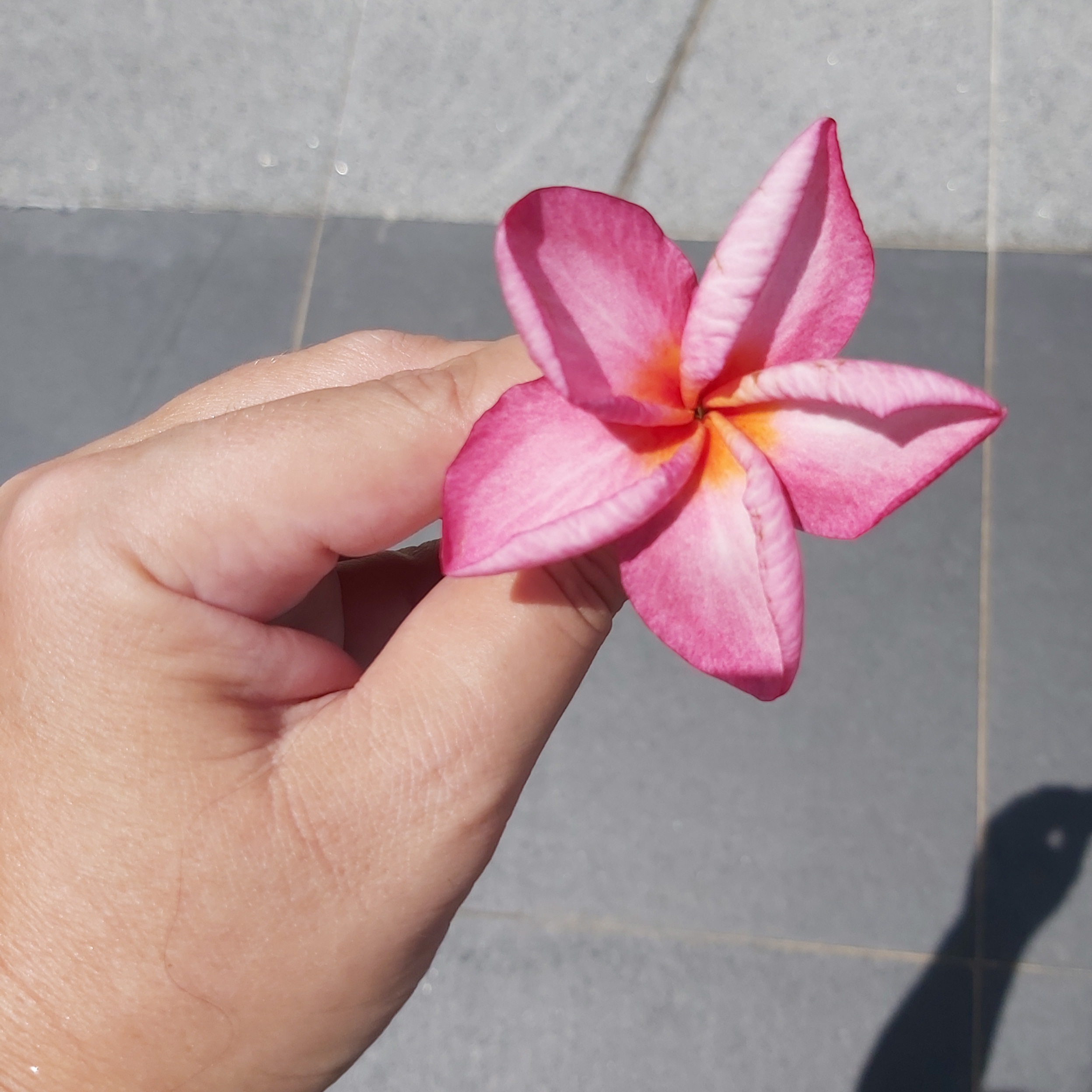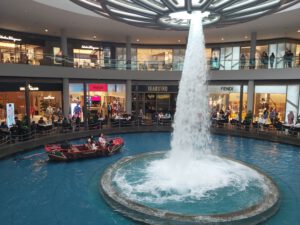 Bali
Bali is always wonderful for relaxing. I stayed in a little house in Sanur. The first day I went snorkeling (in the rain). So many beautiful fish here and I was swimming with them. It was a lot of fun, until I was stung by little jellyfish. Luckily this didn't hurt for too long.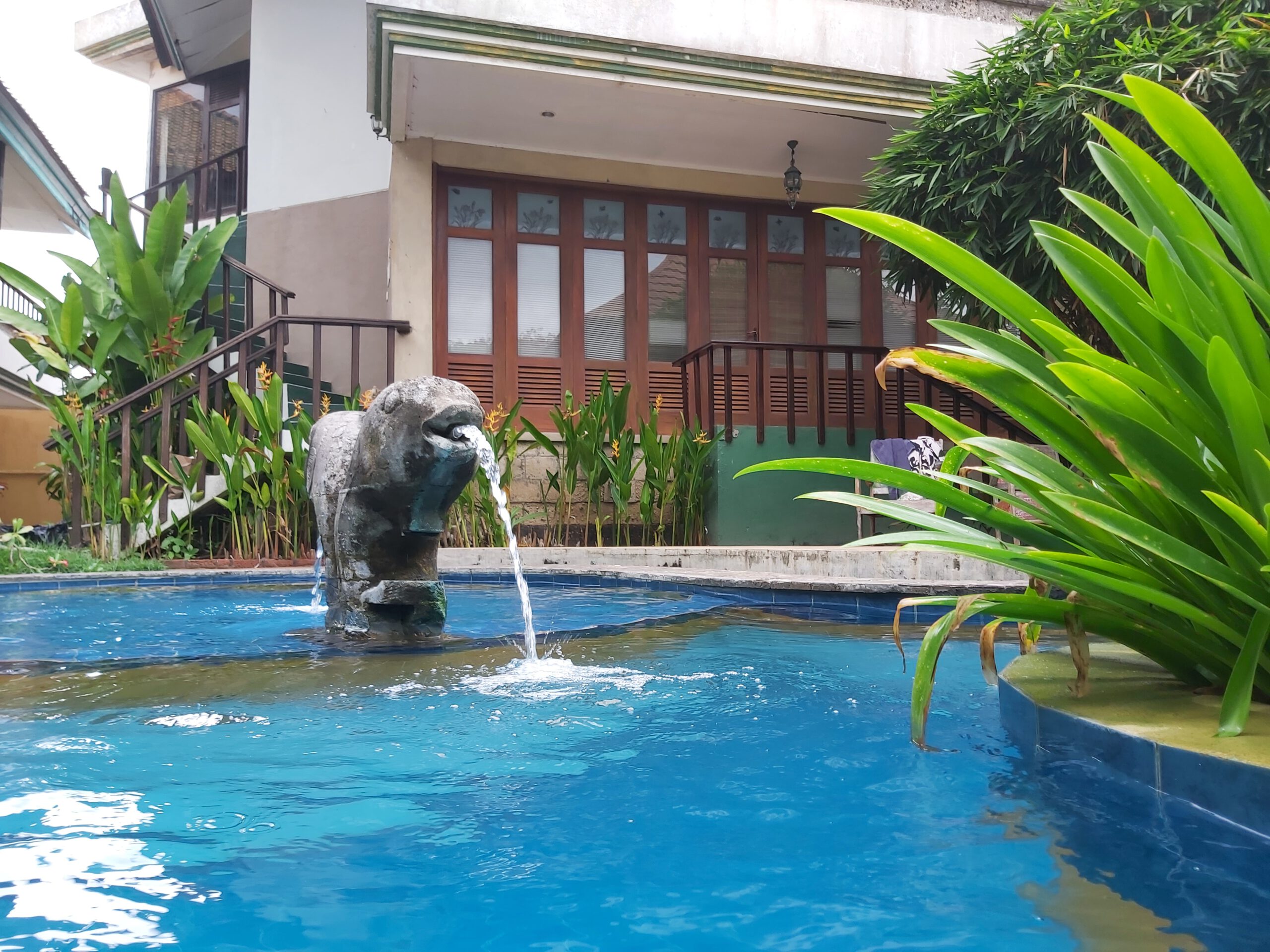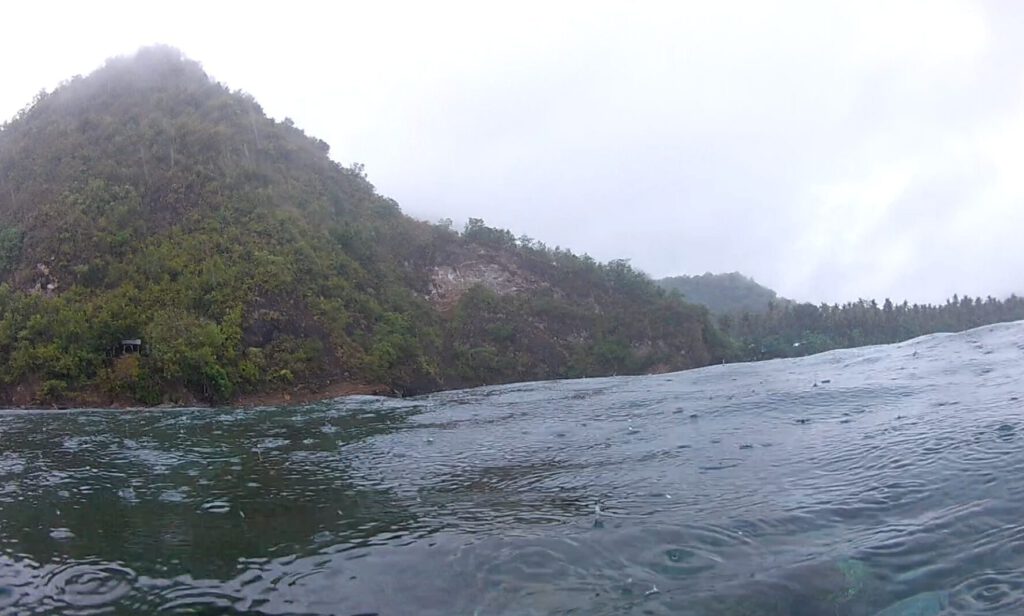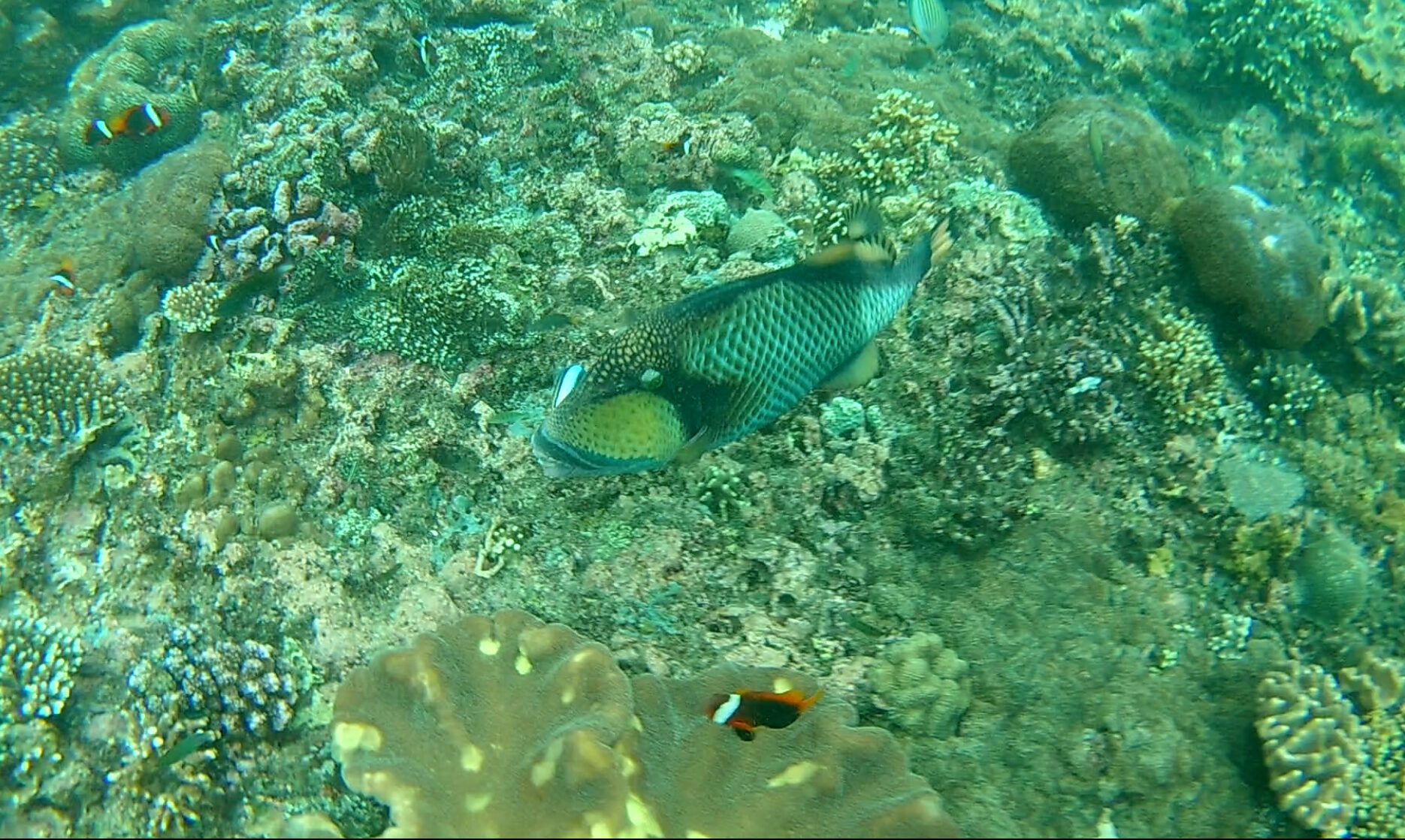 The next day was a trip to Jatiluwih. Walking through the rice fields with amazing views everywhere, lunch with a wonderful view.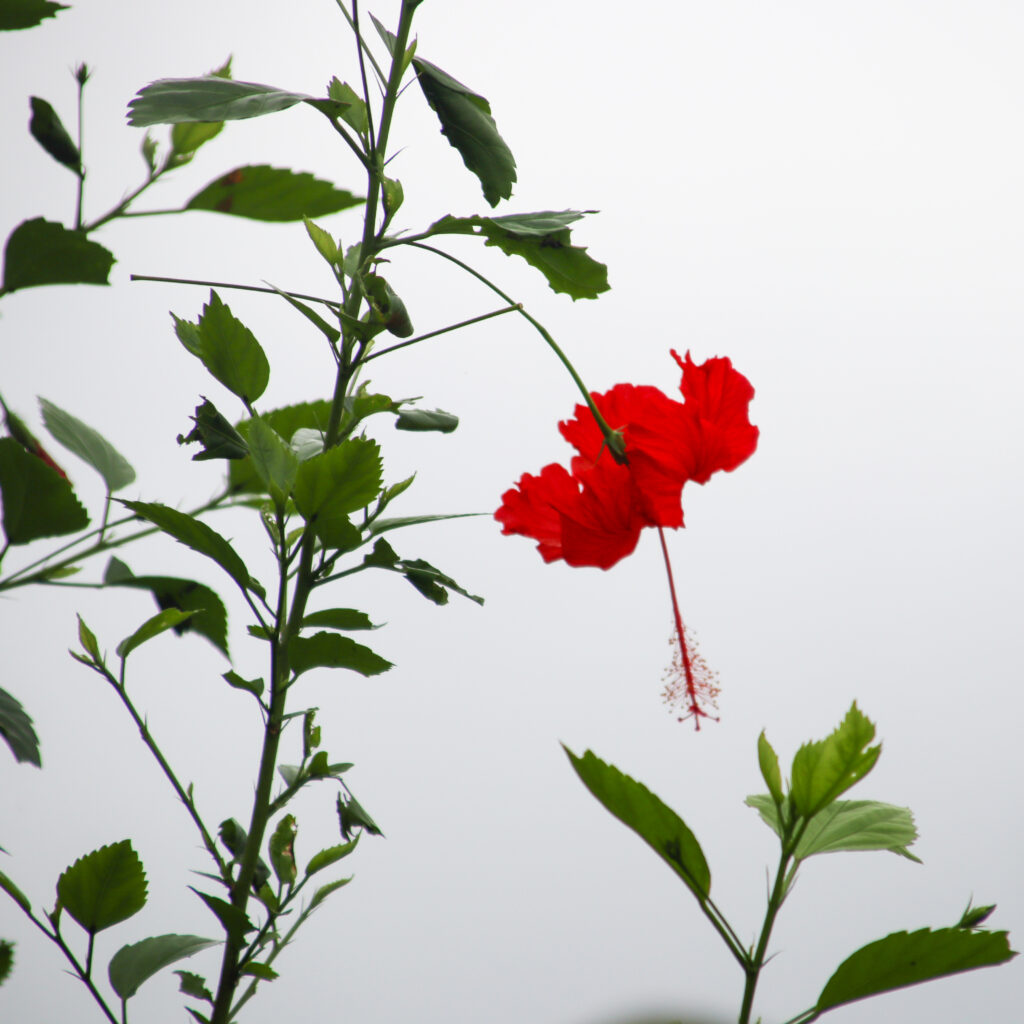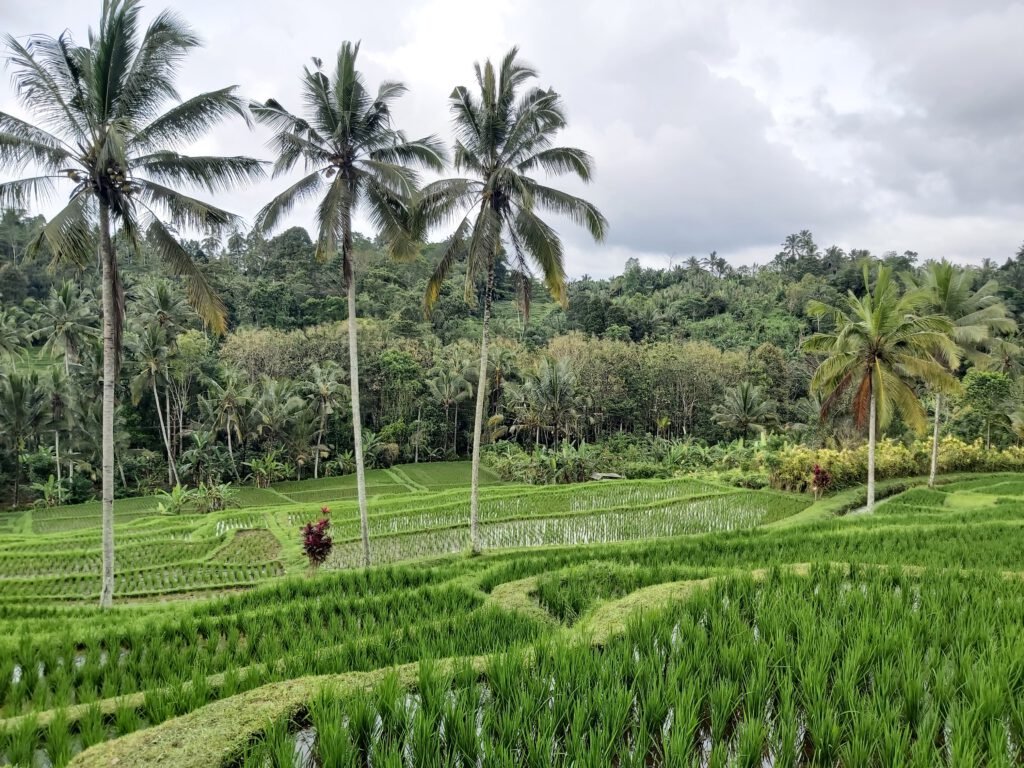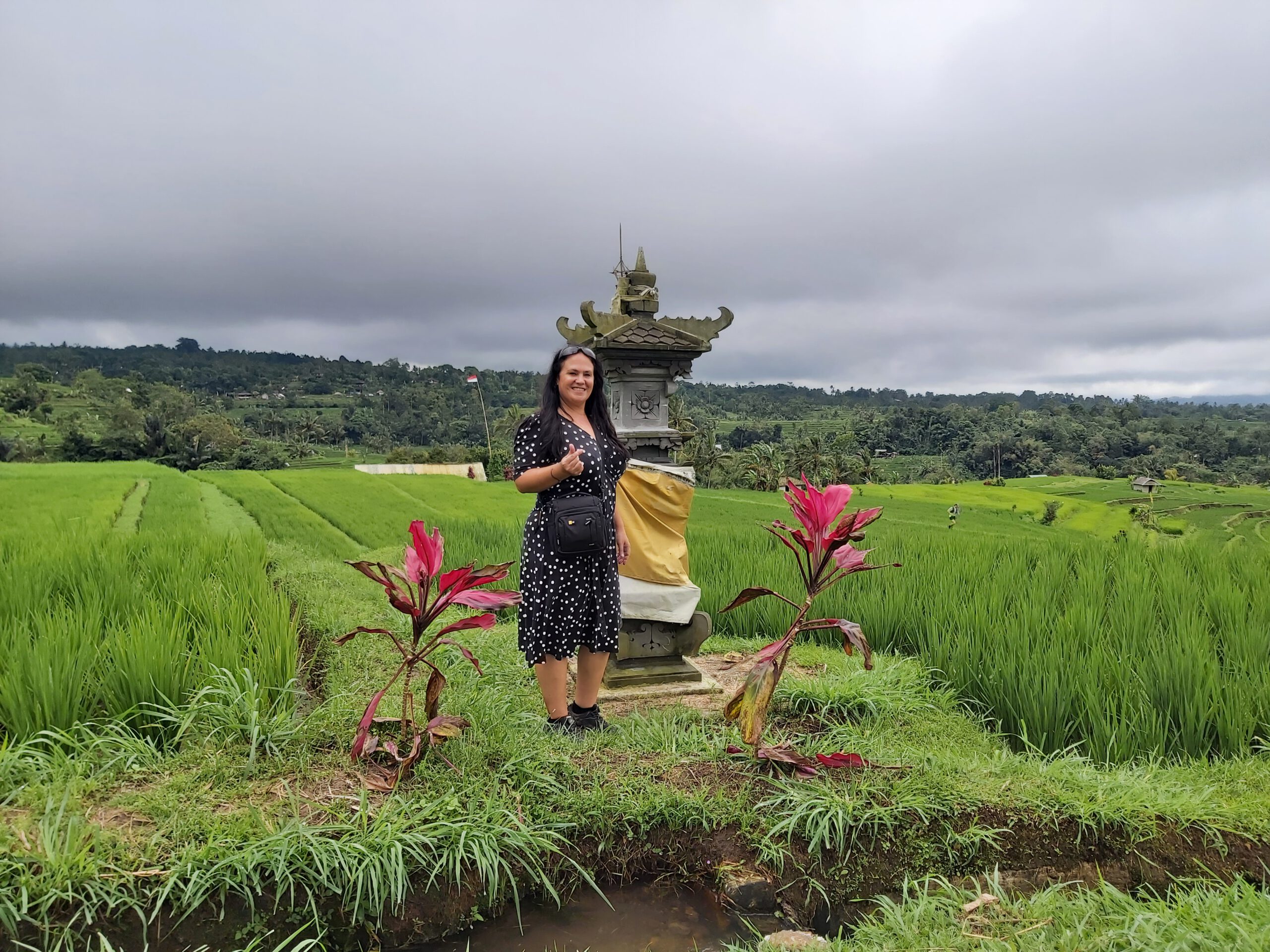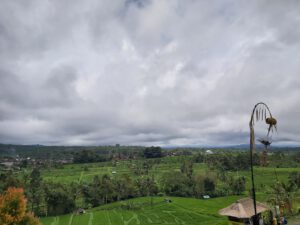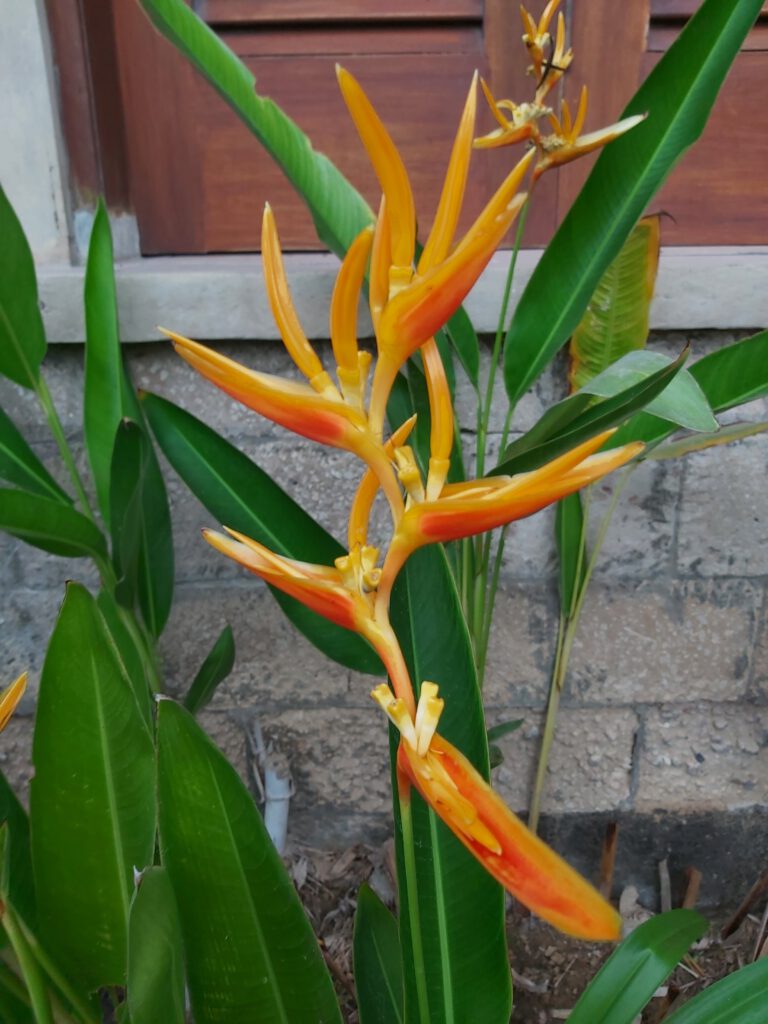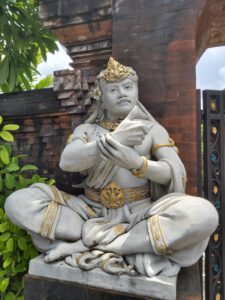 In the afternoon we visited a temple and went for a hike (through the pouring rain) to a beautiful waterfall. It was worth to see it. A warm shower awaited in my little bungalow and my hairdryer was able to dry my shoes.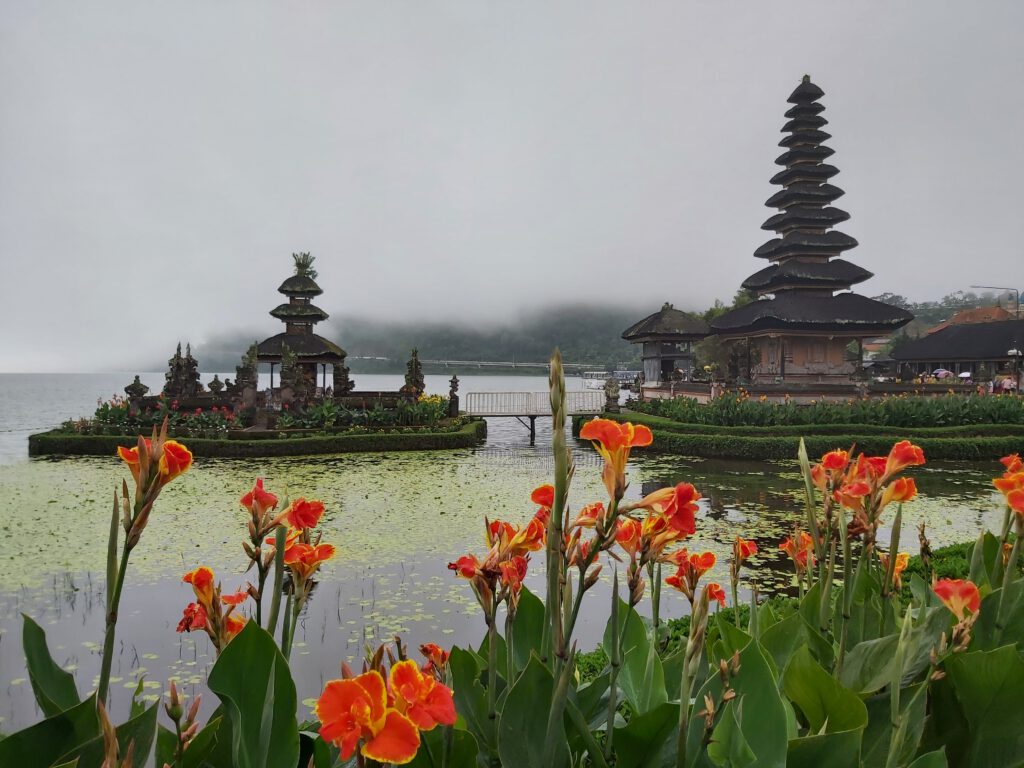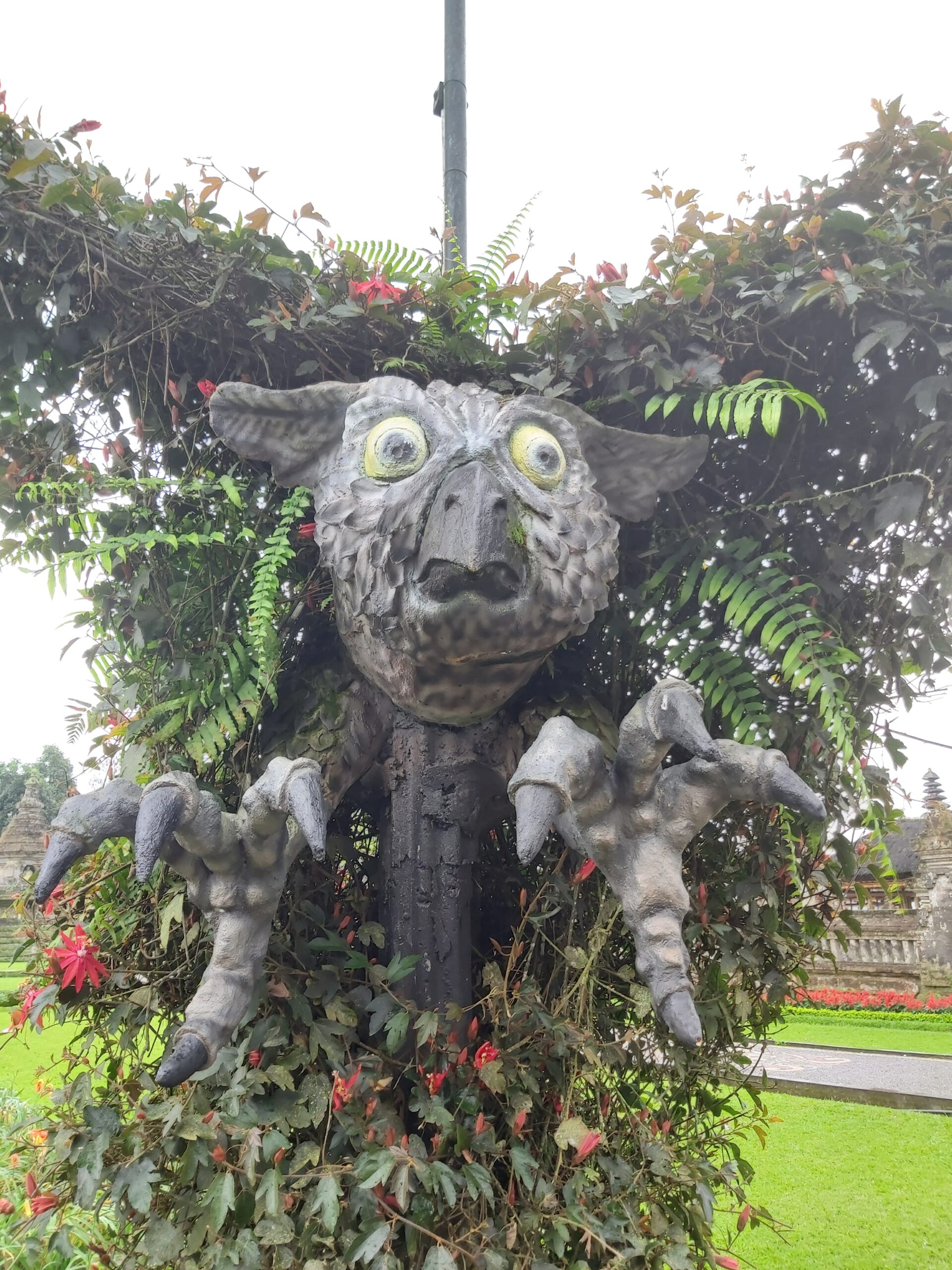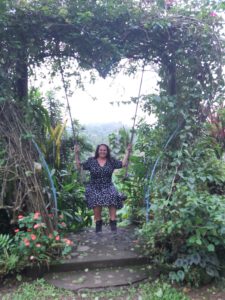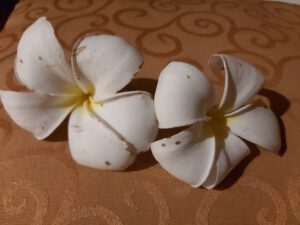 Yogyakarta
In Jogja it also rained a lot, so I played a lot of Mario kart and Rise of Empires and swam in the swimmingpool. When it was dry for a moment, I went for a walk around Malioboro street and visited a batik art gallery.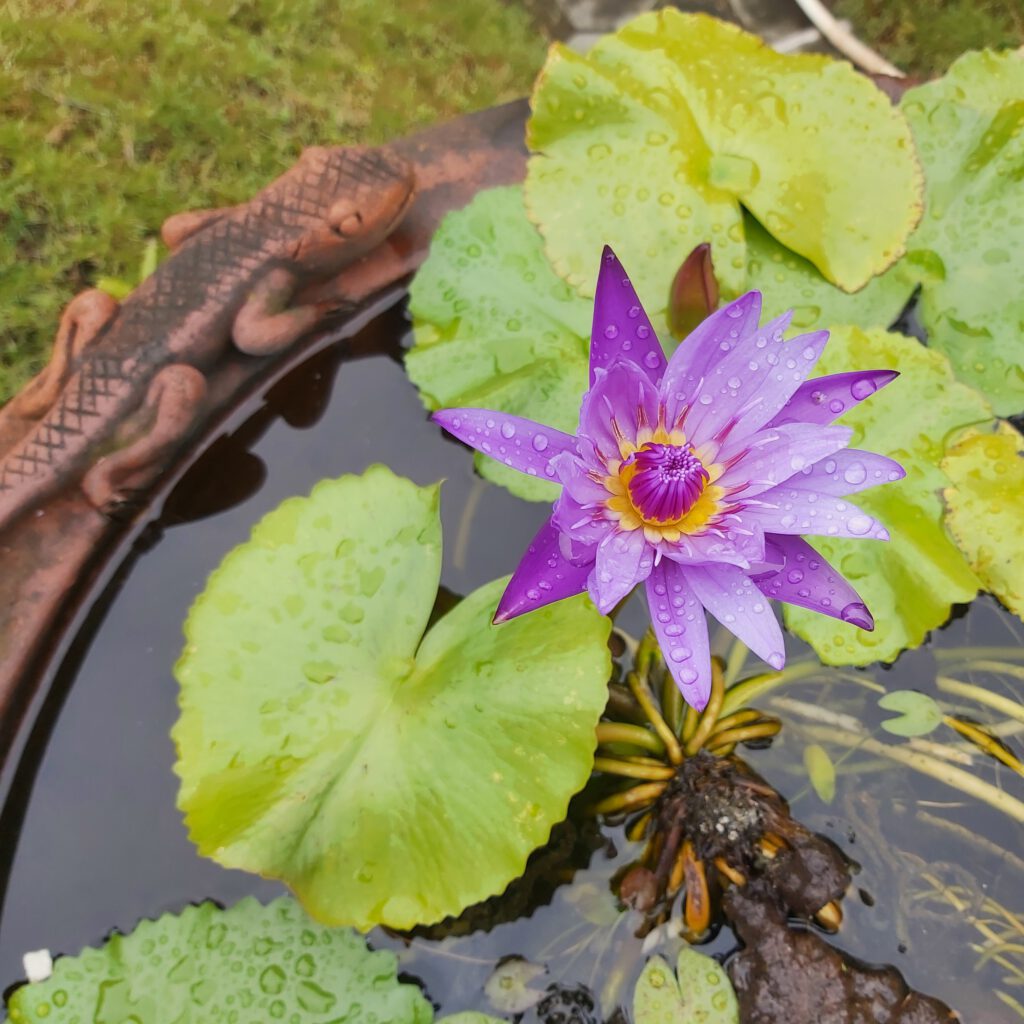 The next day Warin from Salatiga Heritage drove all the way to Jogja to see me. We had lunch and went for a motorcycle tour. It was good to see him again. See you next time.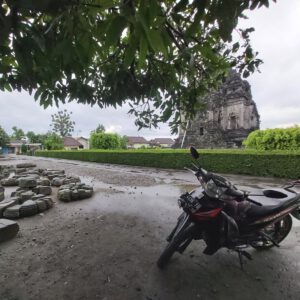 Pangandaran
This is a little village in the jungle in West Java. I stayed in a little house near the beach, with an ocean view (and sound). Just after I arrived I met two people here, who invited me to go with them on a trip to the Green Canyon.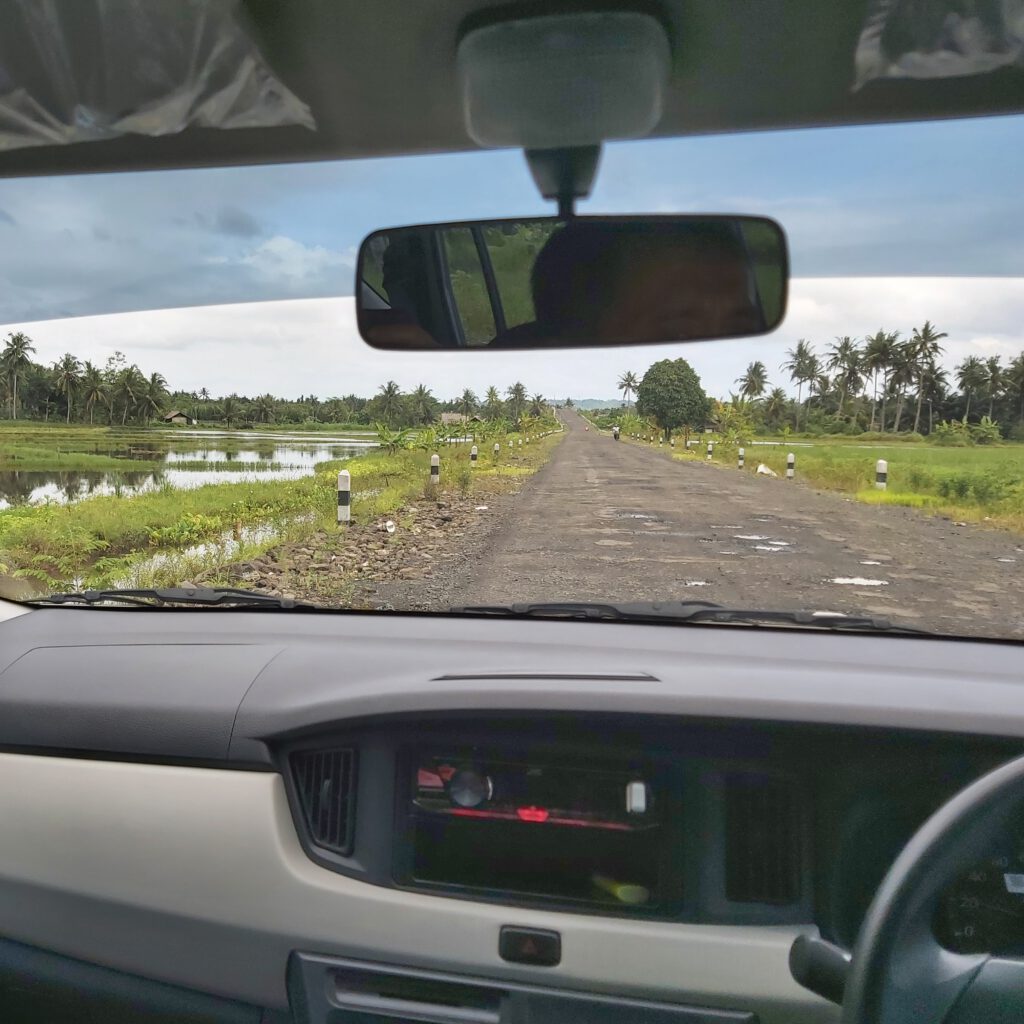 But first we visited a puppetmaker who makes beautiful Wayang Golek. He showed us how he makes them from wood. Among the collection he made were also the characters of the famous Ramayana tale.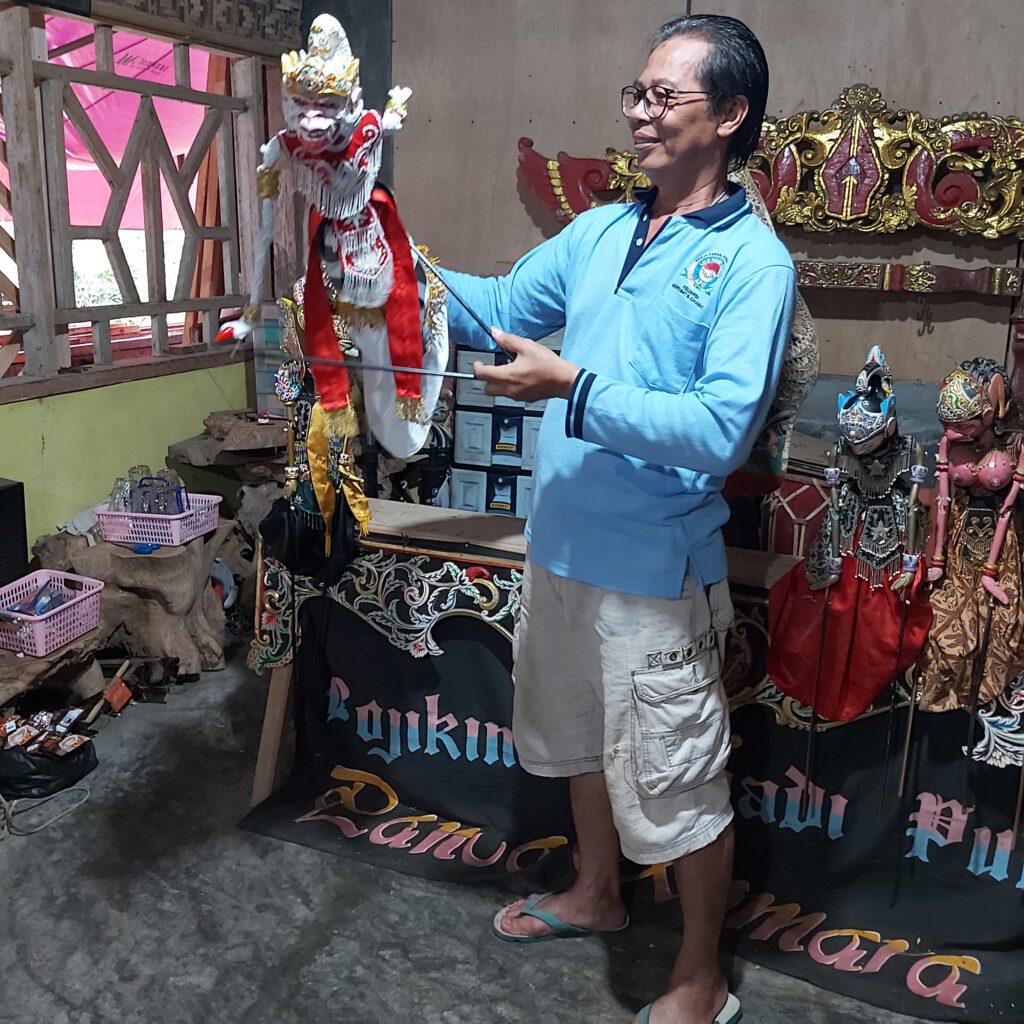 We also stopped at two other houses, where they make rice crackers and gula jawa. I didn't know they had to climb into a palm tree twice a day to get the juice to make the sugar. Here they also had a bat, that they raised after they found the young bat some years ago.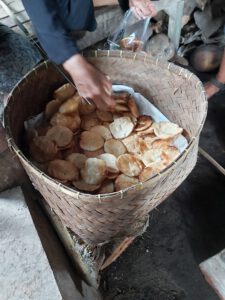 After lunch we went to the Green Valley. This is a very wild river, especially now in the rainy season, when the water level is very high. We jumped off high rocks and I conquered my fear of heights. Some of the fish clean the skin on your legs and feet, that tickels. It's amazing to swim here and I really want to do this again some other time.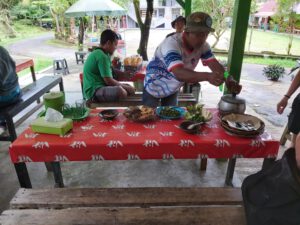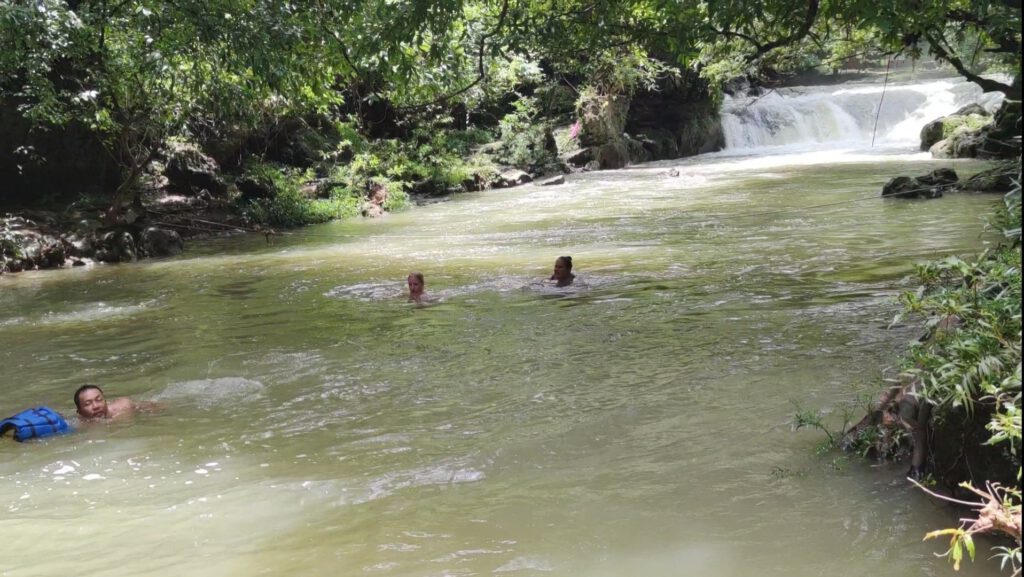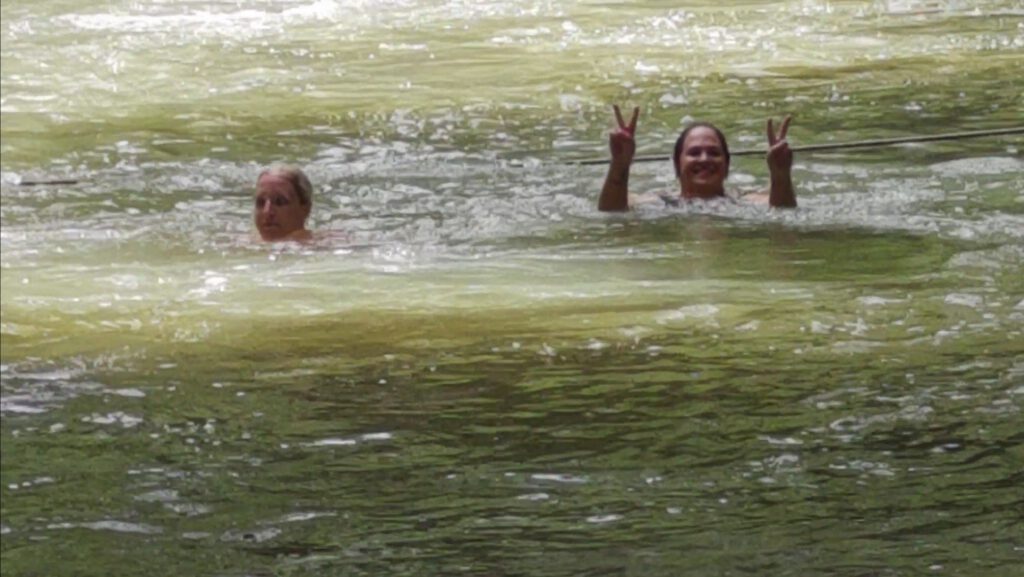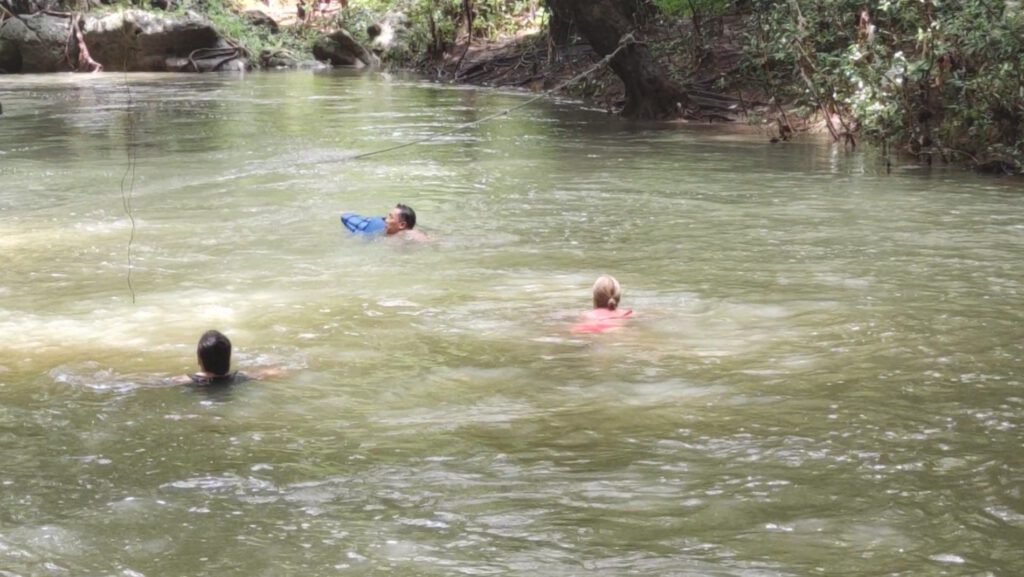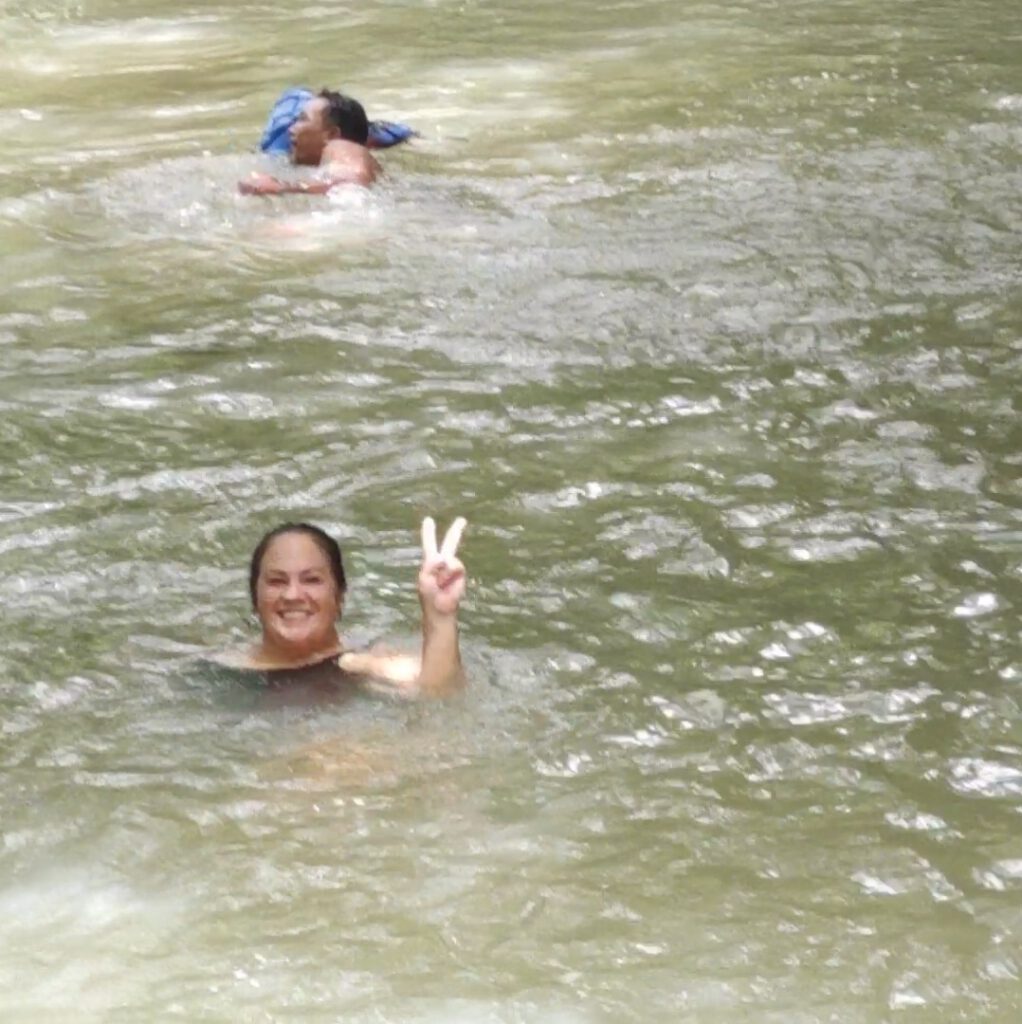 Furthermore we also went for a boat ride in the Green Canyon. We saw many beautiful waterfalls here and monkeys and lizards. I had an amazingly wonderful day.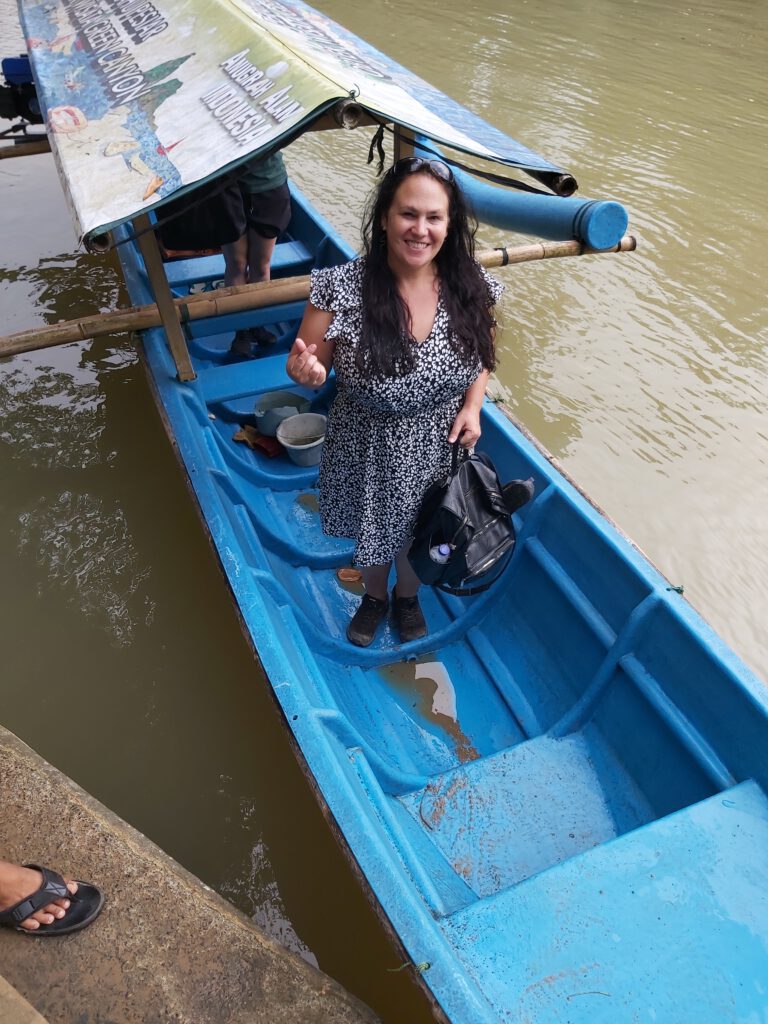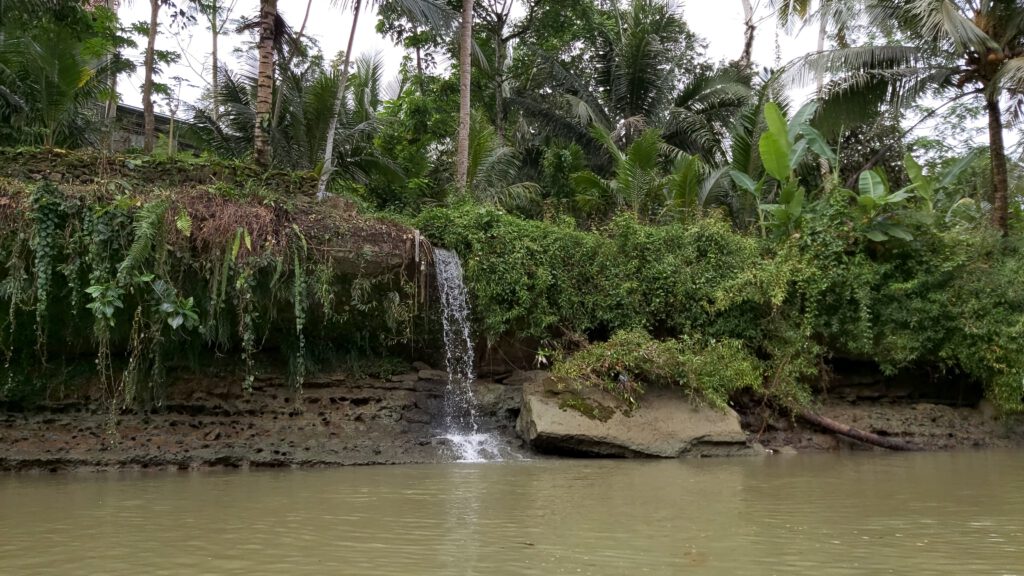 On my last day in Pangandaran, another motorcycle trip and I've visited the national park. It was amazing. So many wonderful animals like burung tukan, monkeys and in the caves many bats and porcupines.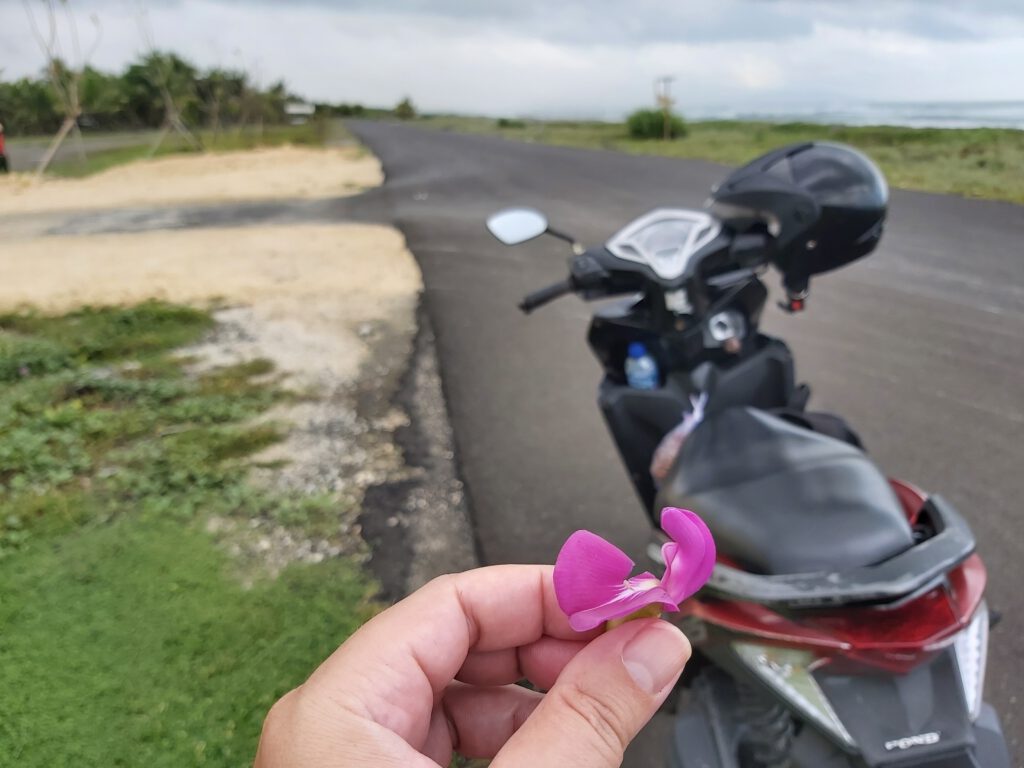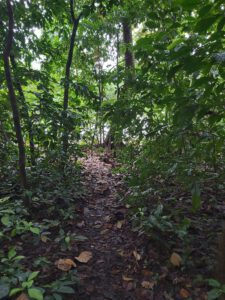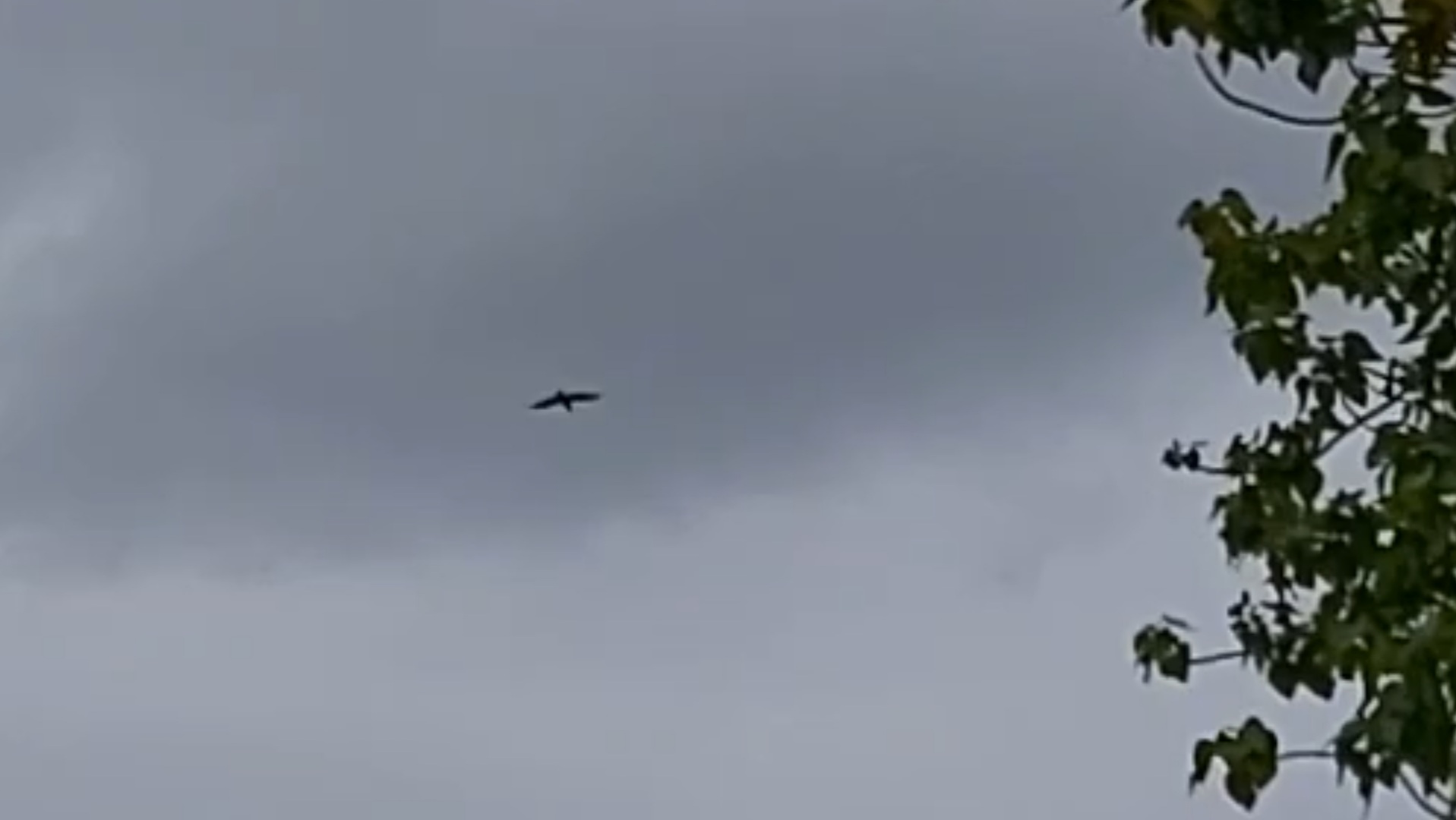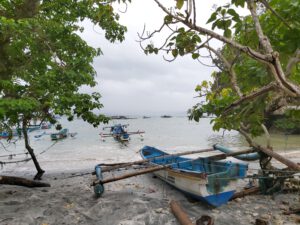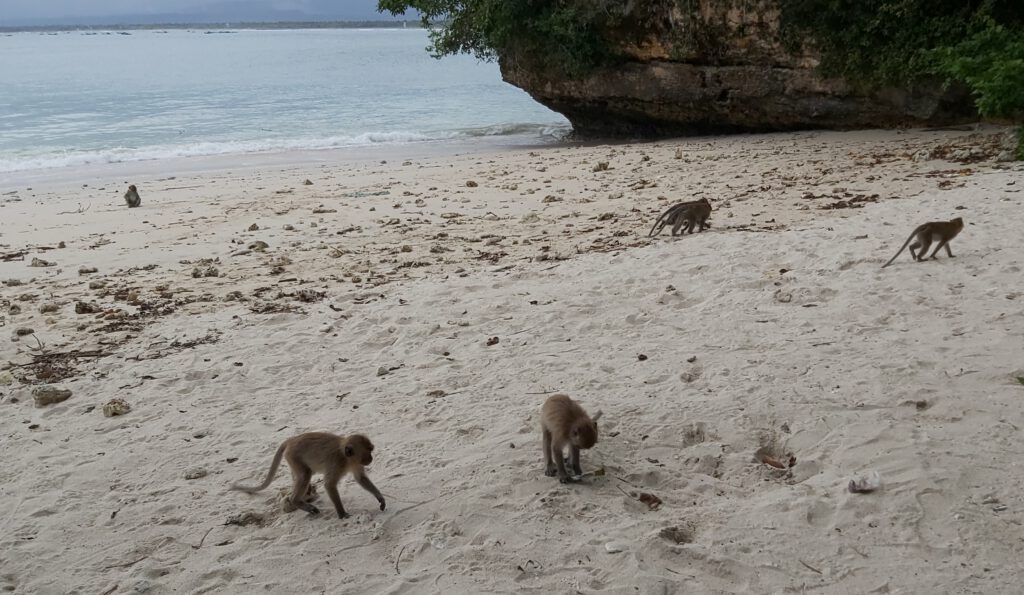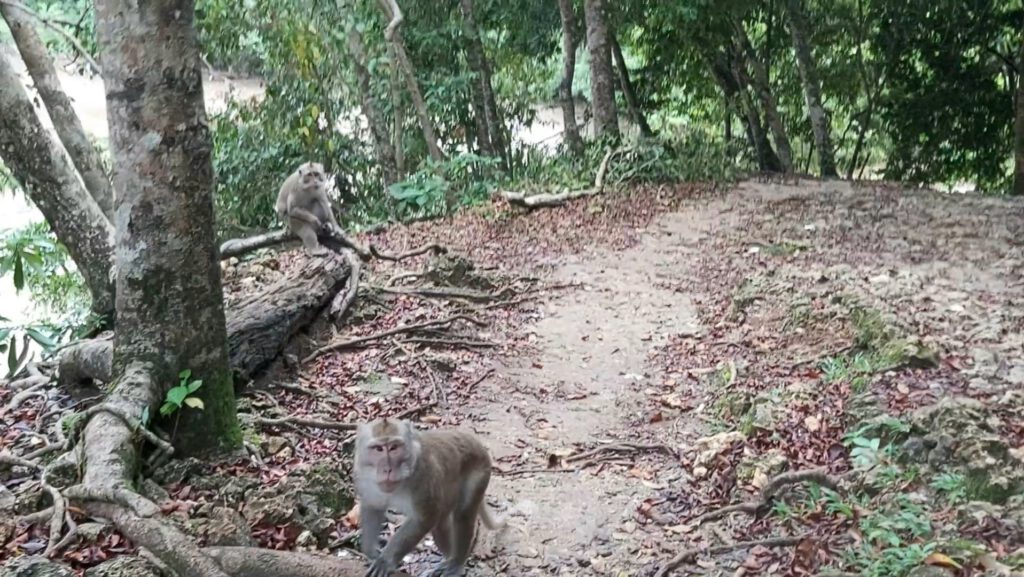 After a swim in the sea, on the way back, we made a stop at the turtle preservation center. I love turtles. These were saved by volunteers who cure them before they go back into the sea. There were also many cute baby turtles. It's wonderful these volunteers take care of the turtles.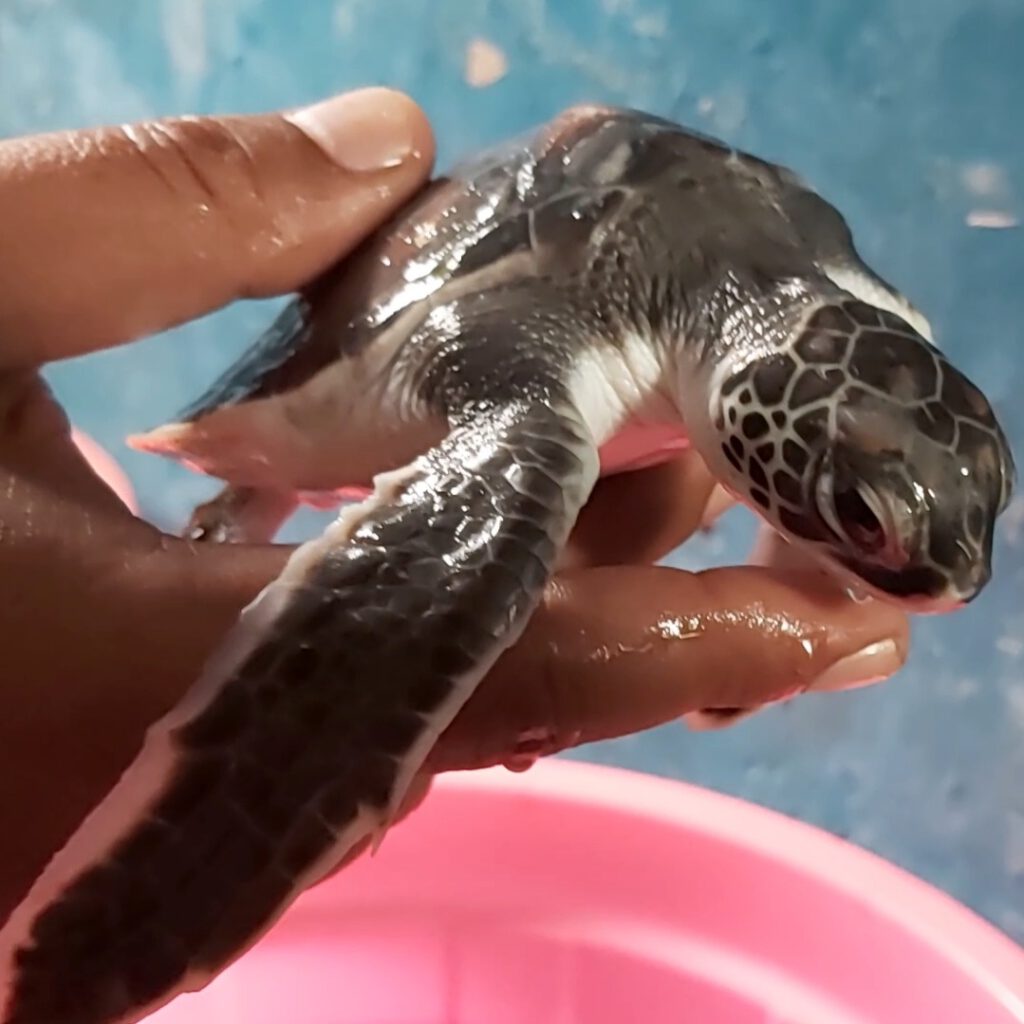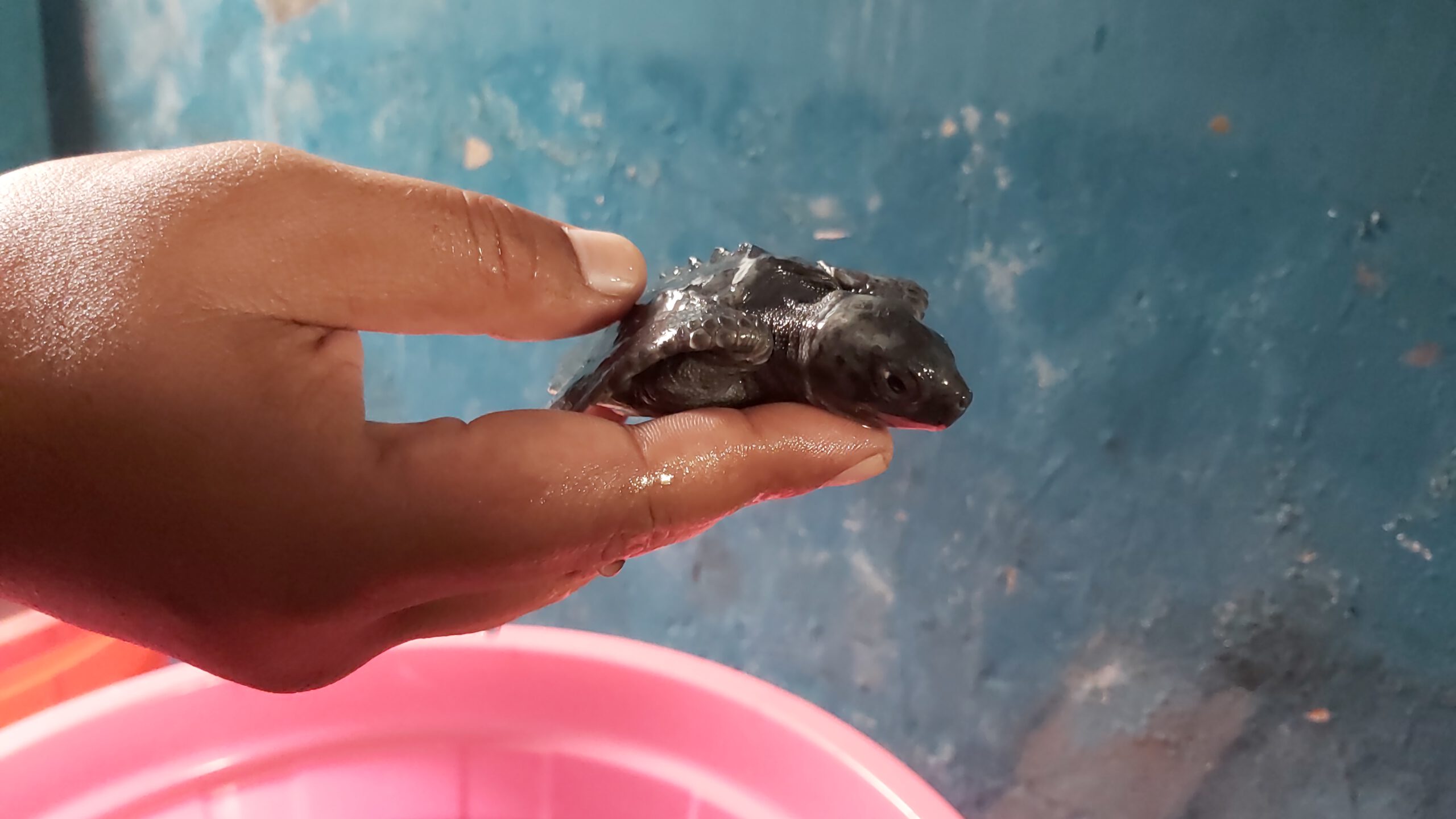 Yesterday I was going to take the train back to Jakarta airport, but I missed it. Luckily my driver was able to drive me all the way to Jakarta (more than 350 km) as fast as he could to catch my flight. Thank you. I have to go back to work on monday, can't wait to go traveling again.